ASEAN (Association of Southeast Asian Nation) atau Perhimpunan Bangsa-Bangsa Asia Tenggara (Perbara) yaitu organisasi kerjasama regional yang bergerak di bidang ekonomi dan geo-politik diantara negara di kawasan Asia Tenggara.
Organisasi ini didirikan berdasarkan "Deklarasi Bangkok" pada tanggal 8 Agustus 1967 di Bangkok. Adapun pendiri dari ASEAN yaitu Indonesia, Malaysia, Filiphina, Thailand, dan singapura.
Peran Indonesia dalam ASEAN udah gak perlu dipertanyakan lagi. Indonesia gak cuma berperan dalam sejarah berdirinya ASEAN.
Tapi, Indonesia juga selalu berperan aktif dalam berbagai macam kegiatan di ASEAN. Simak ulasan peran Indonesia dalam ASEAN berikut ini.
---
1. Pelopor Pendiri ASEAN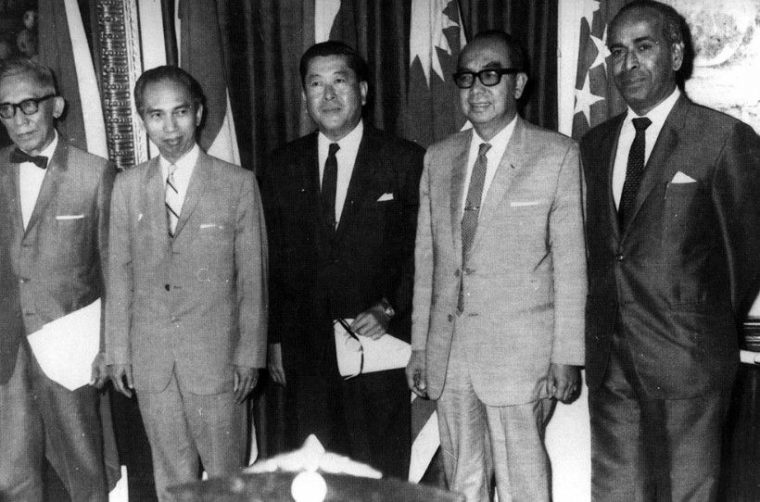 ASEAN merupakan tempat buat negara-negara yang ada di Kawasan Asia Tenggara yang bergerak di bidang ekonomi dan geo-politik.
Organisasi tersebut dibentuk berdasarkan "Deklarasi Bangkok" pada tanggal 8 Agustus 1967 di Bangkok, Thailand.
Indonesia yang diwakili oleh Adam Malik menjadi salah satu negara pelopor pendiri ASEAN, selain keempat nama pendiri ASEAN lainnya.
Sedangkan, keempat negara pendiri ASEAN lainnya yaitu seperti:
Tun Abdul Razak (Malaysia)
Rajaratnam (Singapura)
Thanat Koman (Thailand)
Narsisco Ramos (Filipina).
Sedangkan, isi Dari Deklarasi Bangkok yang menjadi dasar berdirinya ASEAN yaitu:
Mempercepat pertumbuhan ekonomi, kemajuan sosial dan perkembangan kebudayaan di Kawasan Asia Tenggara.
Meningkatkan perdamaian dan stabilitas regional.
Meningkatkan kerja sama dan saling membantu buat kepentingan bersama dalam bidang ekonomi, sosial, teknik, ilmu pengetahuan, dan administrasi.
Memelihara kerjasama yang erat di tengah-tengah organisasi regional dan Internasional yang ada.
Meningkatkan kerjasama buat memajukan pendidikan, latihan, dan penelitian di Kawasan Asia Tenggara.
Indonesia udah dianggap sebagai tulang punggung ASEAN oleh beberapa negara yang ada di luar ASEAN, dimana Indonesia udah mampu menciptakan stabilitas regional di kawasan Asia Tenggara.
---
2. Salah Satu Pemimpin ASEAN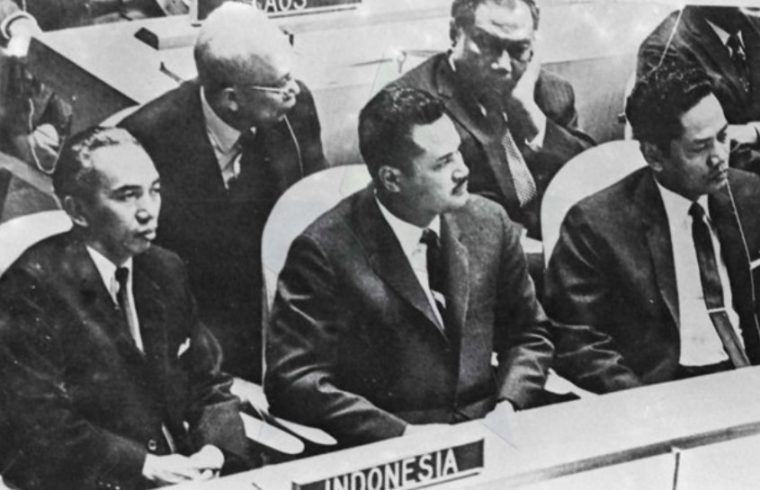 Pada saat kepemimpinan Presiden Seoharto, Indonesia pernah menjadi salah satu pemimpin ASEAN lho!
Dimana, Indonesia bisa menjalin kerjasama yang baik dengan berbagai negara di Kawasan Asia Tenggara buat mencapai tujuan dari ASEAN tersebut.
Indonesia memperkenalkan doktrin ketahanan nasional pada Pertemuan ASEAN ministerial meeting kelima di Singapura.
Hal tersebut disampaikan oleh Adam Malik yang selaku Menteri Luar Negeri Indonesia pada waktu itu. Hal itu ditujukan dalam rangka buat mempetegas tujuan ASEAN.
Selain itu, peran Indonesia dalam ASEAN juga menyampaikan makalah yang berjudul "Replection" buat mengajak anggota ASEAN mengevaluasi kesepakatan ekonomi sebelumnya.
Kesepakatan itu terkait dengan program kerja sama sektoral di berbagai bidang.
Saat Indonesia menjadi pemimpin ASEAN, Indonesia udah sukses dalam menyelenggarakan serangkaian pertemuan seperti berikut ini:
Pertemuan kementrian kawasan dalam rangka membahas mengenai penanggulangan berbagai masalah yang terjadi
Menyelenggarakan ASEAN Ministerial Meeting (Pertemuan Tingkat Menteri ASEAN)
Menyelenggarakan ASEAN Regional Forum (Forum Kawasan ASEAN).
---
3. Tuan Rumah Konferensi Tingkat Tinggi ASEAN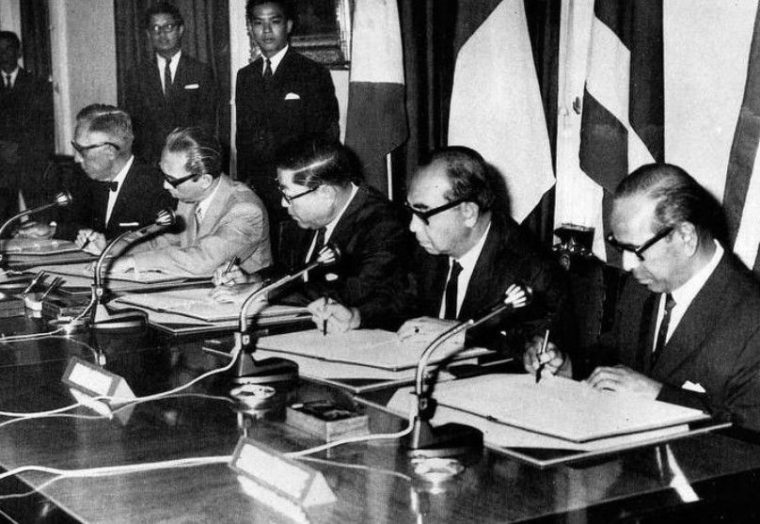 Indonesia sebagai negara anggota ASEAN udah mendapatkan kepercayaan buat mengadakan KTT ASEAN.
KTT ASEAN yang diselenggarakan di Indonesia, diantaranya sebagai berikut ini:
KTT ASEAN Ke-1 diselenggarakan di Bali, Indonesia pada 23-24 Februari 1976. KTT yang diselenggarakan di Bali ini menghasilkan kesepakatan mengenai pembentukan sekretariat ASEAN yang berpusat di Jakarta. Sekretaris Jenderal atau Sekjen pertamanya adalah putra bangsa yaitu H. R. Dharsono.
KTT ASEAN ke-9 diselenggarakan di Bali, Indonesia, pada 7-8 Oktober 2003. Indonesia pada KTT tersebut mengusulkan dibentuknya Komunitas ASEAN atau ASEAN Community yang meliputi bidang sosial, ekonomi, budaya, dan keamanan.
KTT ASEAN ke-18 diselenggarakan di Jakarta, Indonesia, pada 4-8 Mei 2011.
KTT ASEAN ke-19 diselenggarakan di Bali, Indonesia, pada 17-19 November 2011. Pada KTT ini disepakati mengenai Kawasan bebas senjata nuklir di Asia Tenggara atau SEANWFZ (Southeast Asia Nuclear Weapon Free Zone).
---
4. Menciptakan Perdamaian di Kawasan Asia Tenggara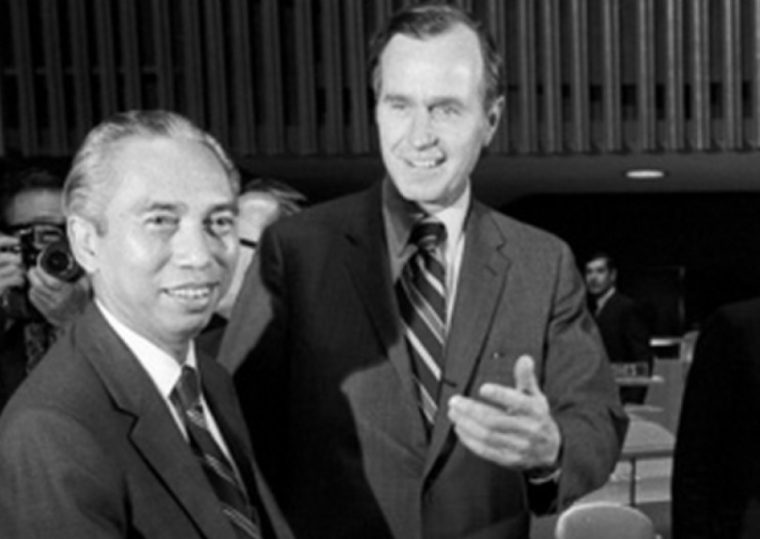 Indonesia merupakan negara yang termasuk selalu aktif dalam membantu menjaga perdamaian dunia.
Contohnya: Dengan menciptakan perdamaian di Kawasan Asia Tenggara.
Peran Indonesia dalam perdamaian dunia khususnya di Kawasan Asia Tenggara, diantaranya yaitu:
Indonesia berperan sebagai negara yang menengahi saat terjadi konflik antara Vietnam dan Kamboja pada 1987. Sampai akhirnya pada tahun 1991, tepatnya dalam Konferensi Paris, kedua negara tersebut akhirnya menyepakati perjanjian damai.
Indonesia kembali berperan dalam menengahi konflik antara Pemerintah Filipina dengan Moro National Front Liberation (MNFL). Kedua belah pihak akhirnya menyepakati perjanjian damai yang dilakukan saat pertemuan di Indonesia.
Peran Indonesia dalam menjaga perdamaian gak cuma berfokus pada Kawasan Asia Tenggara aja. Indonesia juga punya peran seperti peran Indonesia dalam misi Garuda dan peran Indonesia dalam Perang Dingin melalui GNB.
---
5. Peran Indonesia dalam Bidang Ekonomi dan Bisnis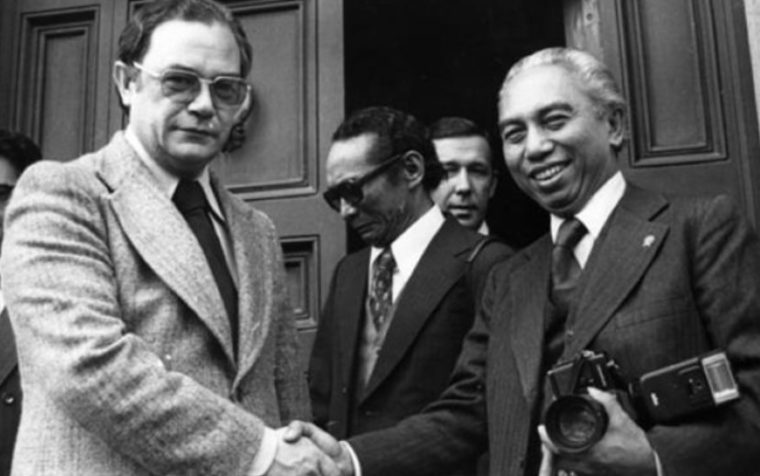 Indonesia jadi negara driving force yang sangat diperhitungkan dalam rangakaian perundingan RCEP.
Kesepakatan Chapter on Small Medium Enterprises (SMES) dan Chapter on Economic and Technical Cooperation (ECOTECH) dicapai saat Indonesia memimpin.
Indonesia juga terlibat aktif dalam pengembangan start-up business.
Hal tersebut dilakukan melalui penguatan pilot project berupa incubator pelatihan di bidang peningkatan produksi, akses pasar, akses finansial, dan pengembangan peraturan serta sumber daya manusia.
---
6. Peran Indonesia dalam Memastikan Sentralisasi ASEAN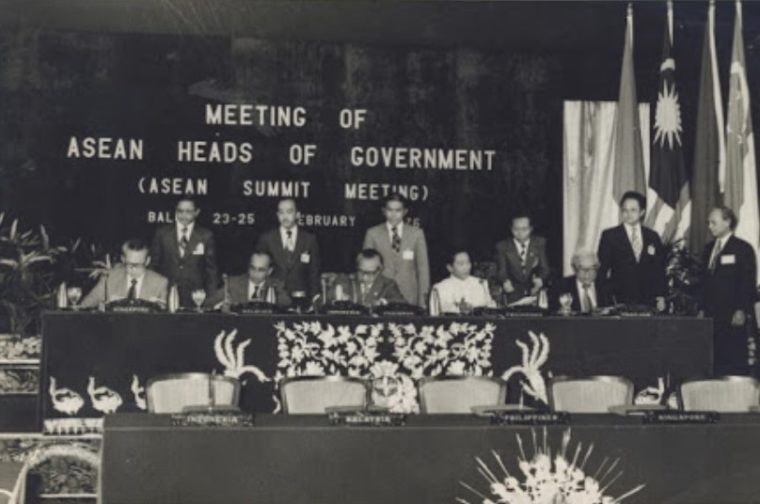 Negara Indonesia ini mempunyai peran penting dalam memastikan sentralitas ASEAN (Association of Southeast Asian Nation).
Contohnya saat Indonesia memprakarsai dikeluarkannya Joint Statement of the Foreign Ministers of ASEAN Member States on the Maintenance of Peace, Security, and Stability in the Region pada bulan Juli 2016.
---
7. Pendirian Pusat Studi ASEAN di Berbagai Wilayah di Indonesia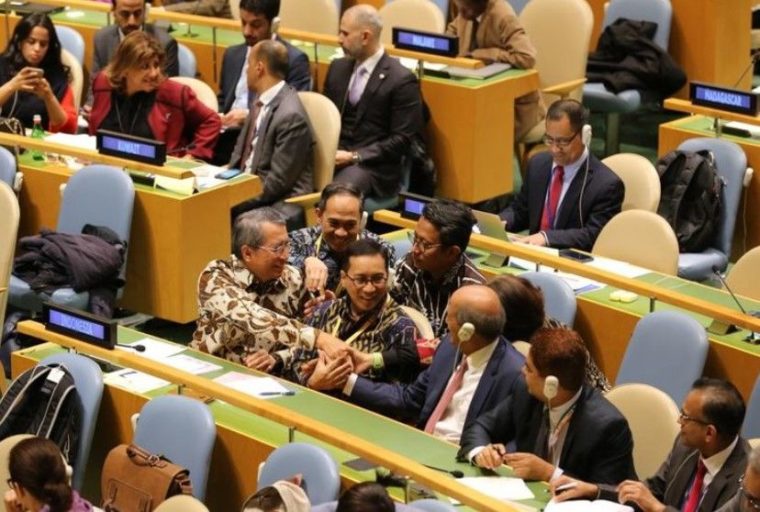 Negara Indonesia melalui Kementrian Luar Negeri nya terus membentuk dan menggerakkan Pusat Studi ASEAN.
Jumlah pusat studi ASEAN tersebut berjumlah 40 yang tersebar di seluruh Indonesia.
Pusat studi tersebut dibangun buat ikut serta mendiseminasikan informasi kepada masyarakat luas dan memberikan rekomendasi kebijakan.
---
8. Peran Indonesia dalam Pengawasan Narkotika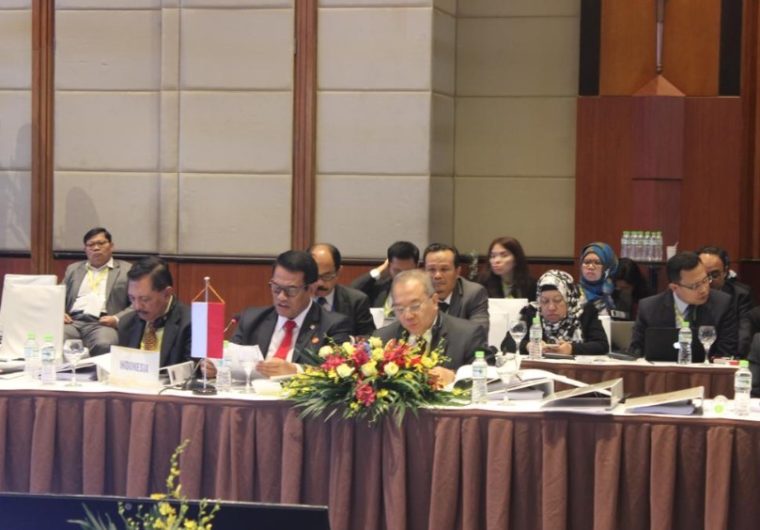 Negara Indonesia merupakan salah satu inisator pembentukan ASEAN Seaport Interdicition Task Force (ASITF).
Hal ini dilakukan dengan menjadikan seaport sebagai daerah perbatasan pengawasan Narkotika dan Prekursor Narkotika selain airport.
---
9. Peran Indonesia dalam Bidang Maritim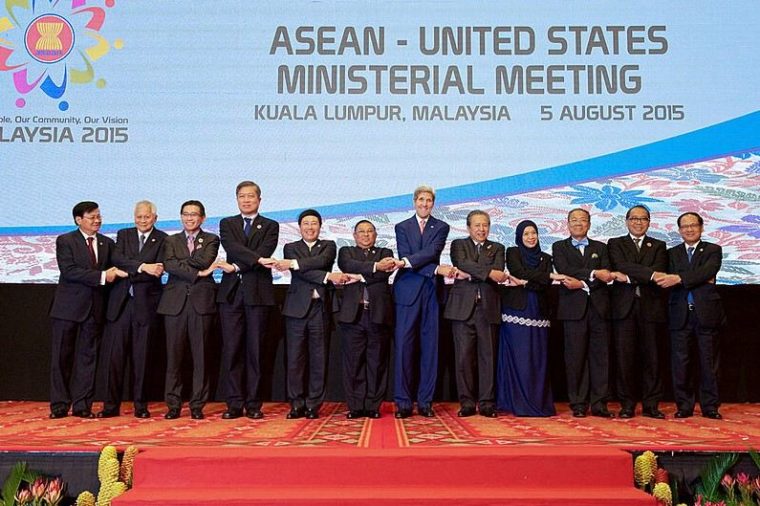 Indonesia selalu berupaya aktif buat mendorong penguatan kerjasama keamanan maritim terhadap negara-negara lain.
Hal ini utamanya dalam penanggulangan isu illegal, unreported, and unregulated fishing (IUUF).
Indonesia juga merupakan negara pendorong implementasi EAS Statement on Enhancing Regional Maritime Cooperation yang dipelopori Indonesia dan disepakati pada tahun 2015.
---
10. Peran Indonesia dalam Memberikan Bantuan Kemanusiaan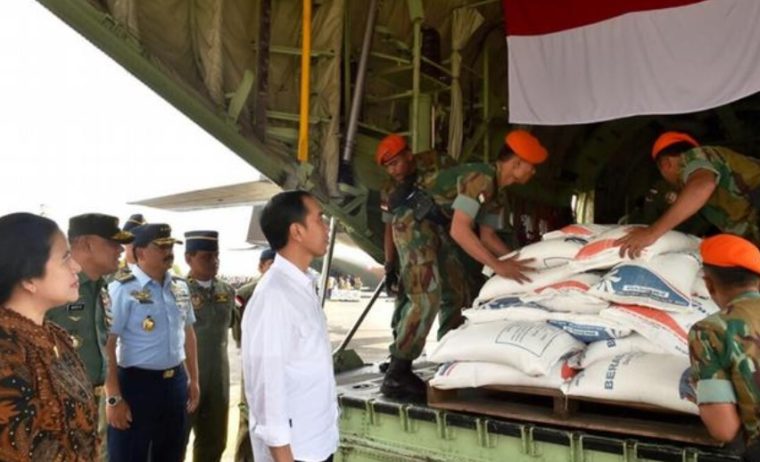 Indonesia gak cuma aktif dalam menjaga perdamaian di Kawasan ASEAN aja lho.
Negara Indonesia juga mempunyai peran dalam merespon perkembangan isu Rakhine State dengan mendorong dibukanya akses bantuan kemanusiaan ke Rakhine State.
Indonesia memberikan bantuan kemanusiaan, menawarkan berbagai inisiatif buat membantu rekonsiliasi nasioan dan interfaith dialogue.
Selain itu, Indonesia juga mendorong Myanmar memberikan berita terbaru secara berkala terkait dengan perkembangan situasi di Rakhine.
---
11. Peran Indonesia dalam Isu Laut China Selatan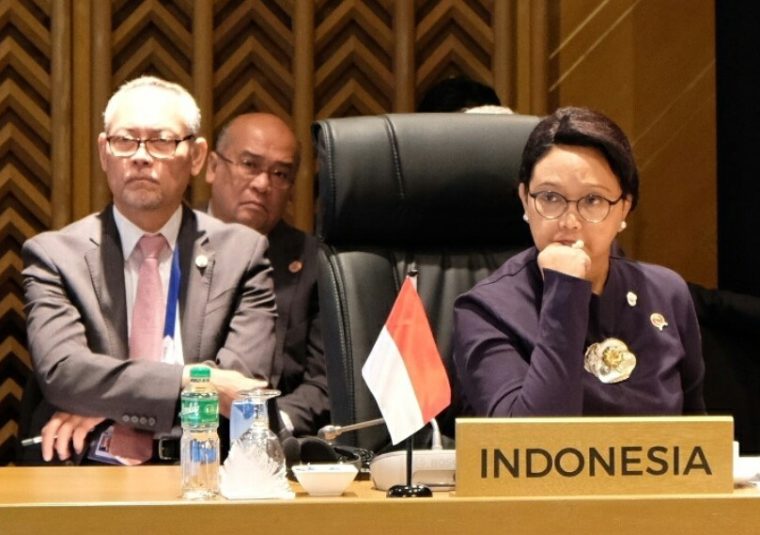 Indonesia merupakan menjadi negara honest broker dan aktif dalam menggulirkan prakarsa serta inovasi berupa berbagi interim measures.
Negara Indonesia juga turut berperan dengan disepakatinya dua interim measures, yakni Join Statement on the Application of CUES dan Hotline of Communications.
Indonesia mempunyai peran dalam proses negosiasi Kerangka Code of Conduct (CoC). Salah satunya yaitu dengan dihasilkannya draft awal Kerangka CoC di Bali, Indonesia, pada bulan Februari 2017.
---
Itulah penjelasan lengkap mengenai Peran Indonesia dalam ASEAN. Semoga bisa bermanfaat buat kalian semuanya 😀