Pancasila yaitu ideologi dasar buat negara Indonesia. Ideologi yang membentuk Indonesia jadi negara yang punya konstitusi dan diakui banyak negara.
Pancasila dicetuskan oleh BPUPKI pada bulan April 1945 yang di ketuai oleh Dr. Radjiman wedyodiningrat.
Pancasila sendiri di rumuskan pada sidang BPUPKI yang berlangsung pada 28 Mei 1945 sampai 1 Juni 1945.
Siapa aja sih, tokoh yang membantu ide perumusan Pancasila? Ingin tahu? Yuk simak ulasannya berikut ini!
---
1. Ir. Soekarno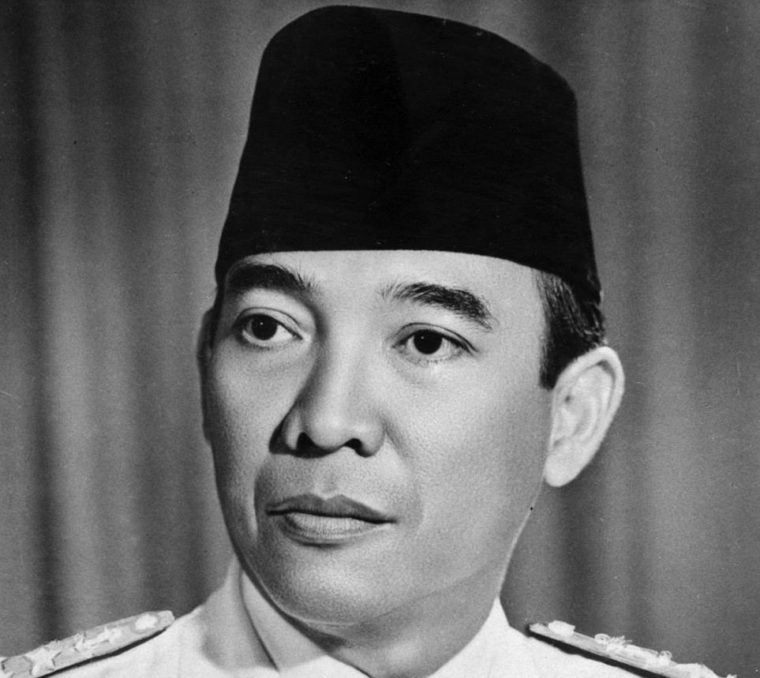 Ir. Soekarno lahir di Surabaya, Jawa Timur tanggal 6 Juni 1901 dari pasangan Raden Soekemi Sosrodihardjo dan Ida Ayu Nyoman Rai.
Masa kecil Soekarno bersama kedua orang tuanya cuma sebentar di Blitar, Soekarno lebih banyak menghabiskan masa kecilnya bersama kakeknya Raden Hardjokromo di Tulung Agung, Jawa Timur.
Ir. Soekarno menempuh pendidikannya di beberapa sekolah, seperti:
Tulung Agung sampai tamat sekolah pada tahun 1911 di Europeesche Lagere School (ELS).
Lalu, Soekarno dipindahkan ke Europeesche Lagere School (ELS) buat memudahkannya diterima di Hoogere Burger School (HBS) Surabaya, Jawa Timur.
Kemudian, di Hoogere Burger School (HBS) di Jawa Timur menjadi pendidikan yang ke tiga Ir. Soekarno.
Ir. Soekarno juga termasuk orang yang aktif di organisasi bernama Tri Koro Darmo yang dibentuk sebagai organisasi dari Budi Utomo.
Nama organisasi itu, lalu diganti nama oleh Soekarno menjadi Jong Java (Pemuda Jawa) pada tahun 1918.
Lalu di tahun 1920 saat lulus dari HBS, Ir. Soekarno melanjutkan studinya ke Technische Hoge School (sekarang itu Institut Teknologi Bandung), di Bandung mengambil jurusan teknik sipil.
Setelah Ir. Soekarno terpilih dan di angkat oleh PPKI menjadi Presiden, Soekarno menjadi penyumbang dari Pancasila.
Pada sidang pertama tanggal 1 Juni 1945, Soekarno berpidato dan mengemukakan pendapat gagasannya tentang rumusan 5 sila dasar negara Republik Indonesia, yaitu:
Kebangsaan Indonesia
Internasionalisme dan Peri Kemanusiaan
Mufakat atau Demokrasi
Kesejahteraan Sosial
Ketuhanan Yang Maha Esa
Saat beliau menjabat sebagai presiden, beliau sering mengobarkan semangat melalui pidato-pidato kenegaraannya dan penyampaian beliau terhadap para pemuda Indonesia.
Tapi, pada tanggal 21 Juni 1970 Presiden Soekarno meninggal dunia di RSPAD, Gatot Subroto, Jakarta.
Soekarno disemayamkan di Wisma Yaso, Jakarta dan dimakamkan di Blitar, Jawa Timur dekat dengan makan ibudanya.
Lalu, pemerintah menetapkan masa berkabung selama 7 hari dengan tujuan mengenang kepergian sosok presiden yang membawa Indonesia merdeka.
Selain membawa Indonesia merdeka, banyak sekali perubahan yang dilakukan oleh beliau semasa hidupnya menjadi Presiden RI.
Mulai dari kebangkitan bangsa Indonesia sampai Soekarno menjadi tokoh yang gak dilihat sebelah mata oleh bangsa sekutu lainnya.
Prestasi Soekarno yang terbaik buat Indonesia, yaitu:
Proklamator
Pencetus Pancasila
Merebut Papua Barat
Membangun Monas
Militer yang Kuat
Bangsa yang Disegani
Pemimpin GNB
NKRI
Kembali ke UUD 1945
Supersemar.
---
2. Mohammad Hatta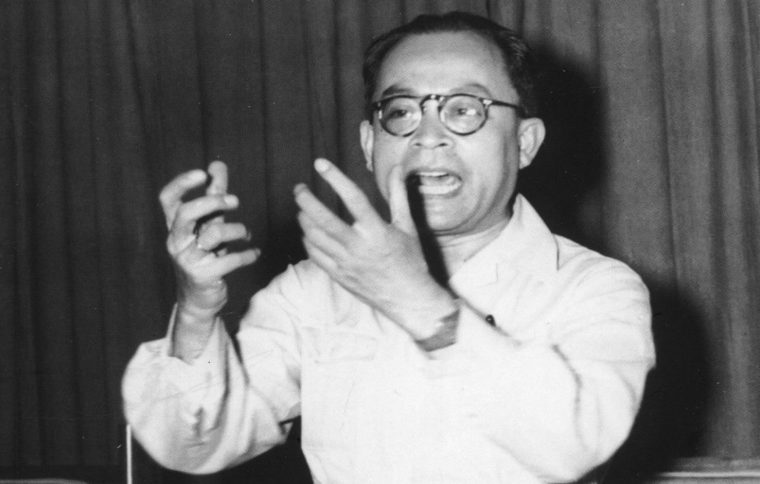 Mohammad Hatta lahir di Bukit Tinggi, Sumatera Barat pada tanggal 12 Agustus 1902.
Bung Hatta merupakan pribadi yang sangat bersahaja, sederhana, dan juga anti penjajahan.
Ayahnya Haji Mohammad Djamil, meninggal saat Bung Hatta menginjak usia 8 bulan. Dari ibunya, punya 6 saudara perempuan dan bung Hatta yaitu anak laki-laki satu-satunya di keluarganya.
Bung Hatta lebih banyak mengenyam pendidikan di Belanda, seperti:
Handels Hoge School di Rotterdam. Beliau mendaftar sebagai anggota Indische Vereniging yang berubah nama jadi Perhimpunan Indonesia (PI).
Bung Hatta lulus dalam ujian Handels Economic (ekonomi perdagangan) di tahun 1923. Sebenarnya, Bung Hatta lebih tertarik buat menempuh ujian Doctoral di bidang Ilmu Ekonomi pada tahun 1925.
Tapi, karena pada tahun 1924 di non-aktifkan dalam PI. Tapi waktu itu dibuka jurusan baru, yaitu hukum negara dan hukum administratif.
Bung Hatta pun memasuki jurusan itu terdorong oleh minatnya yang besar di bidang politik.
Lalu di tahun 1932, Bung Hatta berhasil menyelesaikan studinya di Belanda dan sebulan memilih buat pulang ke Jakarta.
Pada tahun 1932-1933, kesibukan utama Bung Hatta yaitu menulis bebagai artikel politik dan ekonomi buat Daulat Ra'jat dan melakukan berbagai kegiatan politik, terutama pendidikan kader-kader politik pada Partai Pendidikan Nasional Indonesia.
Bung Hatta adalah tokoh yang gak kalah penting dengan Ir. Soekarno, beliau yang membawa nama Indonesia ke berbagai delegasi dunia demi mengenalkan kemerdekaan Indonesia pada pihak luar.
Mohammad Hatta meninggal dunia pada tanggal 14 Maret 1980 dan dimakamkan di Jakarta.
Prestasi Mohammad Hatta, diantaranya yaitu:
Pahlawan Nasional
Bapak Koperasi
Indonesia Doctor Honoris Causa
Universitas Gadjah Mada
1965 Proklamator Indonesia
The Founding Father's of Indonesia
---
3. Soepomo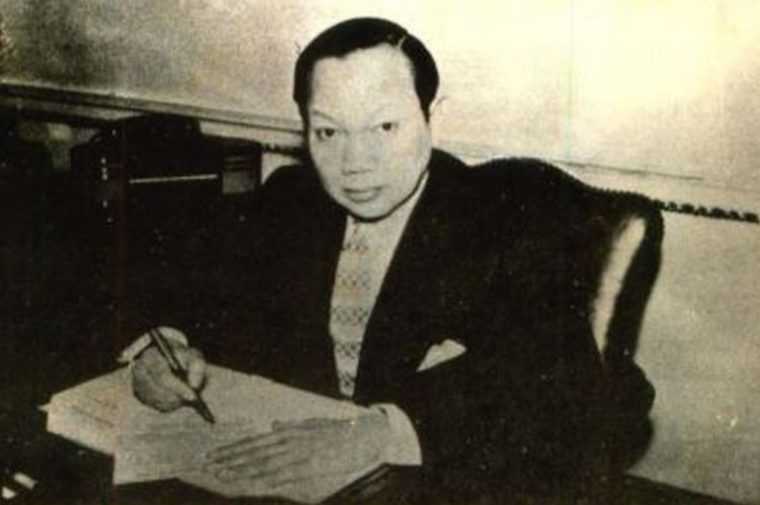 Soepomo lahir pada 22 Januari 1903 di Sukoharjo, Jawa Tengah, Hindia Belanda.
Beliau seorang ahli hukum pada generasi pertama yang udah ada saaat Indonesia merdeka. Banyak berita yang beredar kalo soepomo terlahir dari kalangan keluarga ningrat aristocrat jawa.
Kakek dari pihak ibunya yaitu Raden Tumenggung Wirjodirodjo, bupati Nayak dari Sragen. Sedangkan, Kakek dari pihak ayahnya yaitu Raden Tumenggung Reksowardono, bupati Anom Sukaharjo pada masa kejayaannya dulu.
Soepomo menempuh pendidikannya di beberapa sekolah, seperti:
ELS yaitu sekolah yang setingkat dengan sekolah dasar di daerah Boyolali Pada tahun 1917.
MULO di kota Solo. Kemudian, di tahun 1920 Soepomo melanjutkan pendidikannya di MULO.
Bataviasche Rechtsschool, setelah itu meneruskan pendidikan hukumnya di Bataviasche Rechtsschool di Batavia dan lulus pada tahun 1923.
Selesai dari Bataviasche Rechtsschool di Batavia, beliau ditunjuk oleh kolonial Belanda sebagai pegawai negeri pemerintahannya yang di bantu oleh ketua dari pengadilan negeri Sragen tahun 1977.
Di tahun 1924-1927, Soepomo dapat kesempatan dari belanda buat melanjutkan studinya ke Rijksuniversiteit Leiden di Belanda yang dibimbing oleh Cornelis van Vollenhoven.
Dalam biografi Soepomo juga dijelaskan kalo dia pernah menyandang gelar sebagai doctor dengan judul disertasinya yaitu Reorganisatie van het Agrarisch Stelsel in het Gewest Soerakarta atau dalam bahasa Indonesia mengandung arti Reorganisasi Sistem Agraria di Wilayah Surakarta.
Dalam gagasannya buat membentuk pancasila pada sidang tanggal 31 Mei 1945.
Soepomo berpidato dan mengemukakan gagasannya mengenai rumusan 5 prinsip dasar negara Republik Indonesia yang dinamakan "Dasar Negara Indonesia Merdeka", yaitu:
Persatuan
Kekeluargaan
Mufakat dan Demokrasi
Musyawarah
Keadilan Sosial
Dalam pendidikan yang cukup tinggi, soepomo pun jadi pahlawan yang sangat dikenal akan pendidikannya soal bidang internasional.
Soepomo meninggal di usia muda akibat sakit serangan jantung yang dideritanya, pada tanggal 12 September 1959 di Jakarta dan dimakamkan di daerah Solo.
---
4. Mohammad Yamin
Mohammad Yamin lahir di Sawah Lunto, Sumatera Barat pada tanggal 24 Agustus 1903.
Mohammad Yamin lahir dari 2 orang tua Tuanku Oesman Gelar Baginda Khatib dan ibu Siti Saadah.
Beliau merupakan pahlawan yang memperjuangakan persatuan dan kesatuan pemuda melalui Sumpah Pemuda tahun 28 Oktober 1928.
Dari sisi pendidikan, Mohammad Yamin mengenyam beberapa pendidikan, seperti:
Pendidikan dasar di Palembang,
Lalu, beliau melanjutkan sekolahnya di Yogyakarta yaitu Sekolah AMS. Beberapa pelajaran dia pelajari dan juga mempelajari sejarah purbakala dan beberapa bahasa di dunia seperti latin, kael dan Yunani. Setelah lulus dengan hasil yang mengesankan.
Kemudian, beliau melanjutkan pendidikan hukum di Batavia. Ia memperoleh gelar Messter in de Rechten atau lebih di kenal Sarjana Hukum dari Rechtshoogeschool te Batavia.
Organisasi yang diikuti saat beliau masih kuliah yaitu Jong Sumateranen Bond. Bersama organisasinya, mohammad yamin terlibat dalam panitia Sumpah pemuda.
Setelah mendapatkan gelar sarjana S1 nya, beliau juga bergabung jadi anggota PARTINDO yang gak bertahan lama, karena beberapa hal.
Mohammad Yamin juga berperan penting dalam perjuangan kemerdekaan dengan membantu soekarno dari banyak hal.
Tapi, beliau jadi orang yang sangat penting saat Indonesia udah merdeka, berikut ulasannya:
Pada saat jabatan soekarno-hatta, mohammad yamin diangkat sebagai pemangku jabatan penting dalam sebuah negara. Dalam catatan biografinya beliau pernah menjabat sebagai anggota DPR dari tahun 1950.
Selepasnya jadi anggota DPR pada tahun 1950, beliau dilanjutkan dengan jadi menteri kehakiman pada tahun 1952-1952.
Lalu dari tahun 1953-1955, beliau jadi menteri Pengajaran, Pendidikan dan Kebudayaan. Selain jadi anggota DPR, beliau juga sempat menjabat ketua Dewan perancang Nasional pada tahun 1962.
Beliau juga jadi pengawas IKBN antara tahun 1961-1962 dan jadi menteri penerangan antara 1962-1963.
Mohammad yamin juga penggagas dari lahirnya pancasila, pada sidang tanggal 29 Mei 1945.
Mohammad Yamin berpidato dan mengemukakan gagasannya mengenai rumusan 5 asas dasar negara Republik Indonesia, yaitu:
Peri Kebangsaan
Peri Kemanusiaan
Peri Ketuhanan
Peri Kerakyatan
Kesejahteraan Rakyat
Mohammad Yamin mengakhiri perjuangannya saat dia tutup usia di Jakarta, pada tanggal 17 Oktober 1962 di usia 59 tahun.
Berdasarkan perjuangan hidup Mohammad Yamin pada Indonesia, beliau mendapat penghargaan Bintang Mahaputra RI dari Presiden.
Penghargaan Corps Polisi Militer atas jasanya udah menciptakan lambang gadjah mada dan Panca Darma corps dan penghargaan panglima Kostrad.
---
5. K.H. Abdul Wachid Hasyim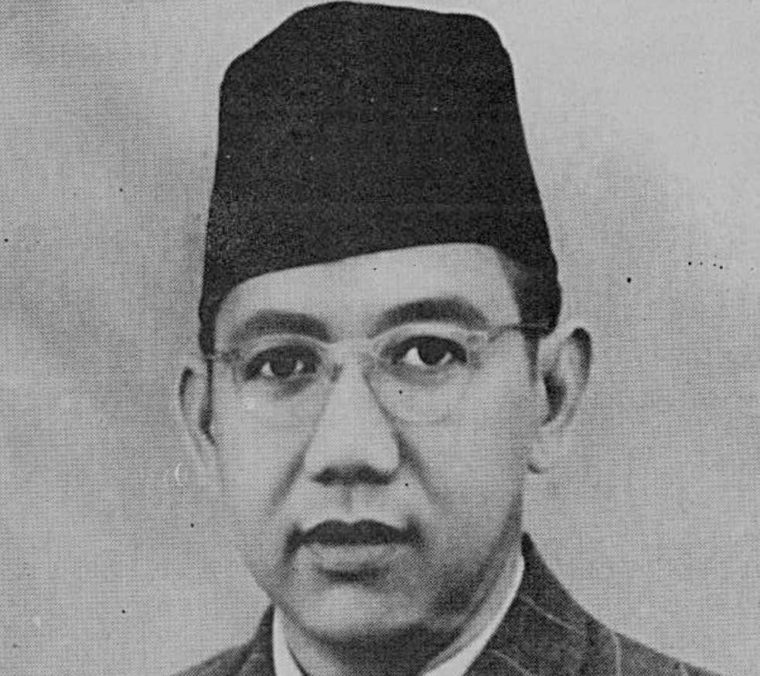 K.H. Abdul wachid hasyim lahir di Jombang, Jawa Timur pada tanggal 1 Juni 1914, dari pasangan K.H. Hasyim Asy`ari dan Nyai Nafiqah binti K Ilyas.
Lahir dari keluarga yang emang pejuang kemerdekaan Indonesia, ayahnya K.H. Hasyim Asy`ari yaitun pendiri dari organisasi keagamaan Nahdlotul Ulama yang masih ada sampai saat ini.
Abdul Wachid Hasyim terlahir dari keluarga yang punya kultur agama yang sangat kuat, jadi gak heran kecerdasan abdul wachid terlihat sejak beliau masih anak-anak.
Kecerdasan Wahid Hasyim udah terlihat sejak usianya masih akan menginjak umur 7 tahun, seperti:
Beliau udah bisa khatam Al-Qur`an dengan mendapat bimbingan langsung dari ayahnya yang seorang pendiri dari NU. Pendidikan lainnya dia peroleh di Pesantren Tebu Ireng di Kabupaten Jombang, Jawa Timur.
Pada usia 15 tahun dia udah mengenal huruf latin, menguasai bahasa Belanda dan Inggris yang tanpa pernah dia dapatkan di pelajaran atau pendidikan dari sekolah colonial sedikitpun. 
Pada biografinya disebutkan kalo pada usia 18 tahun, dia menunaikan berangkat ke tanah suci mekkah buat menunaikan ibadah Haji.
Ditahun yang sama, beliau bermukim selama kurang lebih 2 tahun di Makkah buat memperdalam ilmu agamanya.
Sepulang dari tanah suci , beliau lebih aktif diorganisasi yang didirikan oleh Ayahnya yaitu Nadhlotul ulama. Pada tahun 1938, dia jadi pengurus NU ranting Cukir dan terus menanjak.
Pada tahun 1940, beliau menjadi pengurus tingkat pusat PBNU dengan memimpin Departemen Ma`arif yang membidangi pendidikan.
Pada bidang pendidikan, beliau mendirikan sekolah Tinggi Islam di Jakarta pada tahun 1944 yang pengelolaannya dan segalanya diserahkan secara langsung pada KH. A Kahar Muzakkir.
Dalam sejarahnya, beliau mencatat kalo menjelang kemerdekaan pada tahun 1945, beliau jadi anggota beberapa organisasi seperti:
Yang dimana turut serta memperjuangkan kemerdekaan Indonesia, berikut tampilan keterangan perjuangannya:
Pada tanggal 18 April 1953, beliau melakukan perjalanan menuju Sumedang buat menghadiri rapat NU dengan ditemani puteranya Abdurrahman Wahid atau Gus Dur.
Sesampainya di derah Cimindi, mobil yang ditumpangi mengalami ban selip dan gak bisa dikendalikan oleh sopir sampai menabrak truk yang mengakibatkan K.H. Wahid Hasyim terlempar keluar dari mobil.
Kecelakaan tersebut membuat beliau di rawat dan mengalami koma dan akhirnya wafat satu bulan kemudian pada 19 april 1953 dalam usia yang masih muda 39 tahun.
Jenazah beliau dimakamkan di Pesantren Tebu Ireng Jombang milik ayahnya.
Dalam sejarah juga mencatat beliau mendapat anugerah sebagai Pahlawan Nasional sesuai darma bakti terbaiknya pada Negara Republik Indonesia dari sisi membantu kemerdekaan Indonesia dan pendidikannya.