Apa sih, yang dimaksud dengan Konstitusi itu? Jadi, Konstitusi adalah
Sebuah norma dalam suatu sistem politik negara dan hukum yang dibentuk oleh pemerintah negara yang dikodifikasikan sebagai sebuah dokumen tertulis.
Hukum dalam konstitusi gak mengatur hal yang sifatnya rinci, tapi cuma menjabarkan beberapa prinsip yang jadi dasar buat peraturan lainnya.
Konstitusi memuat suatu aturan dan prinsip dari sebuah entitas politik dan hukum.
Dimana, istilah konstitusi ini merujuk buat menetapkan konstitusi nasional sebagai prinsip dasar dalam politik, prinsip dasar hukum, prosedur, wewenang, dan kewajiban pemerintahan negara.
---
Pengertian Konstitusi Menurut Para Ahli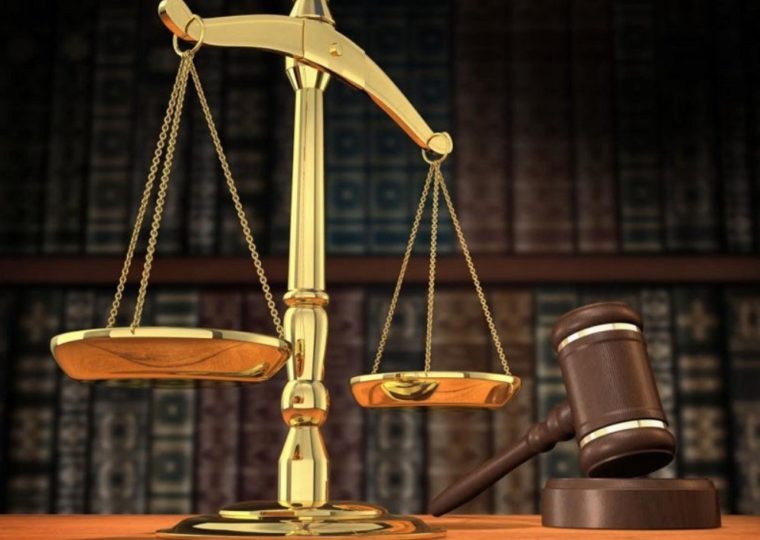 1. Menurut K.C. Wheare
Konstitusi yaitu keseluruhan sistem ketatanegaraan suatu negara yang berupa kumpulan peraturan yang membentuk, mengatur atau memerintah dalam pemerintahan suatu negara.

2. Menurut Herman Heller
Konstitusi mempunyai arti luas dari pada UUD. Konstitusi gak cuma bersifat yuridis, tapi juga sosiologis dan juga politis.

3. Menurut Lasalle
Konstitusi yaitu hubungan antara kekuasaan yang ada didalam masyarakat seperti golongan yang punya kedudukan nyata didalam masyarakat.
Contohnya seperti kepala negara angkatan perang, partai politik, dan lain sebagainya.
4. Menurut L.J Van Apeldoorn
Konstitusi yaitu memuat baik peraturan tertulis atau peraturan gak tertulis.

5. Menurut Koernimanto Soepawiro
Konstitusi berasal dari bahasa latin yaitu "cisme" yang artinya "bersama dengan" dan "statute" yang artinya "membuat sesuatu agar berdiri.
Jadi, konstitusi ini bisa diartikan buat menetapkan secara bersama.

6. Menurut Carl Schmitt
Carl Schmitt membagi konstitusi menjadi 4 bagian pengertian, seperti:
Konstitusi dalam arti absolut mempunyai 4 bagian pengertian, yaitu:
1. Konstitusi sebagai kesatuan organisasi yang mencakup hukum dan semua organisasi yang ada didalam negara.
2. Konstitusi sebagai sistem tertutup dari norma hukum yang tertinggi didalam negara.
3. Konstitusi sebagai faktor integrasi.
4. Konstitusi sebagai bentuk negara.
Konstitusi dalam arti relatif dibagi jadi 2 pengerti, yaitu:
1. Konstitusi sebagai tuntutan dari golongan borjuis agar haknya bisa dijamin oleh penguasa.
2. Konstitusi sebagai sebuah konstitusi dalam arti formil (konstitusi bisa berupa tertulis) dan konstitusi dalam arti materil (konstitusi yang dilihat dari segi isinya).
Konstitusi dalam arti positif yaitu sebagai sebuah keputusan politik yang tertinggi, jadi mampu mengubah tatanan kehidupan kenegaraan.
Konstitusi dalam arti ideal, yaitu konstitusi yang memuat adanya jaminan atas hak asasi dan perlindungannya.
7. Menurut Richard S. Kay
Konstitusi yaitu pelaksanaan dari aturan-aturan hukum atau rule of law dalam hubungan masa masyarakat dengan pemerintahan.
Konstitualisme menciptakan situasi yang bisa memupuk rasa aman, karena dengan adanya batasan pada wewenang pemerintah yang udah diharuskan lebih awal.
8. E.C. Wade
Konstitusi yaitu suatu naskah yang memaparkan rangka dan tugas pokok dari badan pemerintahan suatu negara dan menentukan pokok-pokok cara kerja badan tersebut.

9. Miriam Budiarjo
Konstitusi yaitu keseluruhan peraturan, baik yang tertulis atau gak tertulis yang mengatur secara mengikat cara gimana suatu pemerintah diselenggarakan dalam suatu masyarakat.

10. Chairul Anwar
Konstitusi merupakan fundamental law tentang pemerintahan suatu negara dan nilai-nilai fundamentalnya.
---
Tujuan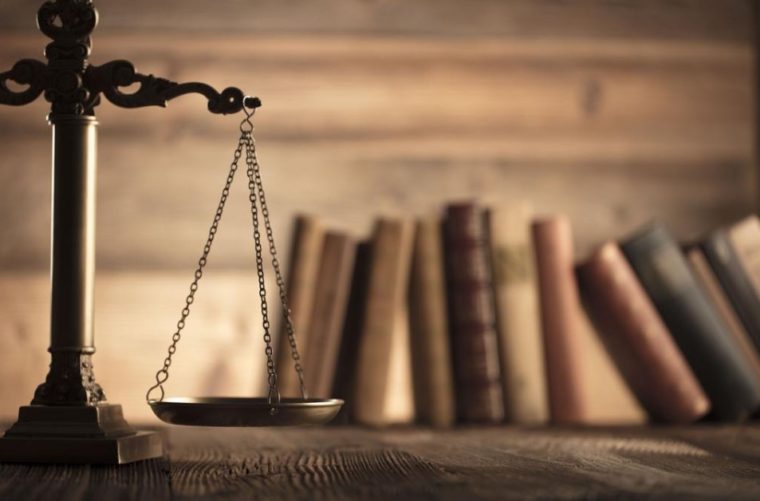 Ada beberapa tujuan dari Konstitusi dibawah ini, diantaranya yaitu:
Membatasi kekuasaan penguasa, supaya gak bertindak sewenang-wenangnya aja. Artinya, kalo gak membatasi kekuasaan penguasa, maka konstitusi gak akan berjalan dengan baik dan bisa aja kekuasaan penguasa akan merajalela dan bisa merugikan rakyat.
Melindungi HAM. Artinya, setiap penguasa berhak menghormati HAM orang lain dan hak memperoleh perlindungan hukum dalam hal melaksanakan haknya.
Pedoman penyelenggaraan HAM. Artinya, tanpa adanya pedoman konstitusi negara kita gak akan berdiri dengan kokoh.
Sebagai piagam kelahiran suatu negara (a birth certificate of new state).
Sebagai sumber hukum tertinggi.
Sebagai alat yang membatasi kekuasaan.
Sebagai identitas nasional dan lambang.
Sebagai sarana perekayasaan dan pembaruan masyarakat (social engineering atau social reform).
Sebagai sarana pengendalian masyarakat (social control).

Fungsi simbolik sebagai pemersatu (symbol of unity).

Fungsi simbolik sebagai pusat upacara (center of ceremony)
Fungsi simbolik sebagai rujukan identitas dan keagungan bangsa (identity of nation).
---
Nilai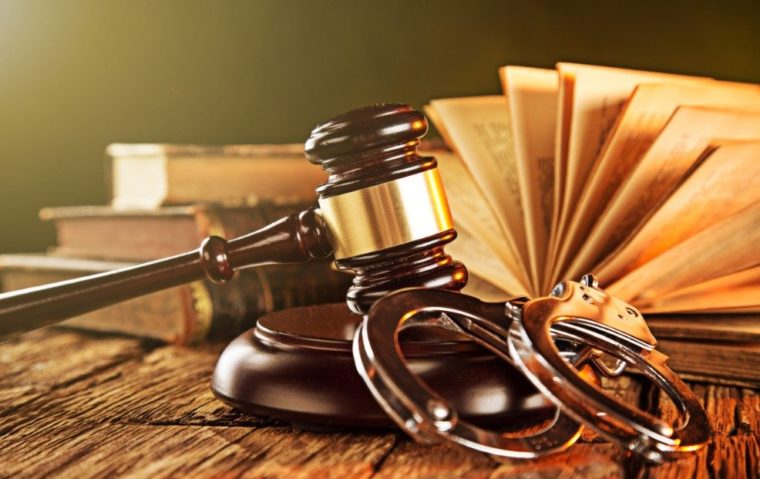 Sebagai suatu dasar dalam berperilaku yang dipakai buat berbangsa dan bernegara, konstitusi mempunyai nilai seperti:
1. Nilai Semantik
Dimana, suatu konstitusi cuma berlaku buat kepentingan penguasa aja.
Dalam melakukan suatu memobilisasi kekuasaan, penguasa akan memakai konstitusi sebagai alat buat melaksanakan suatu kekuasaan politik.
2. Nilai Normatif
Dimana, suatu konstitusi bisa diterima oleh suatu bangsa dan bagi mereka konstitusi gak cuma dipakai dalam artian hukum atau legal aja.
Tapi, juga secara nyata berlaku dalam masyarakat secara efektif dan bisa dilaksanakan secara murni dan juga konsisten.
3. Nilai Nominal
Dimana, suatu konstitusi menurut hukum bisa berlaku, tapi gak sempurna.
Ketidaksempurnaan itu disebabkan karena, adanya pasal tertentu yang gak seluruh pasalnya yang ada dalam konstitusi bisa berlaku buat wilayah negara.
---
Jenis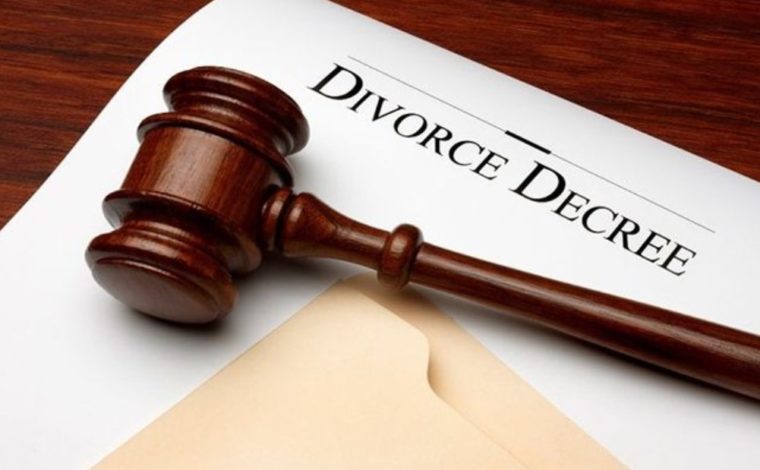 1. Menurut C.F Strong
Menurut CF.Strong, konstitusi ini terdiri dari 2 jenis, diantaranya yaitu:
Aturan-aturan pokok dasar negara, bangunan negara dan tata negara, begitu juga aturan dasar lainnya yang mengatur perikehidupan suatu bangsa didalam persekutuan hukum negara.
Konstitusi Tidak Tertulis / Konvensi
Konstitusi gak tertulis atau konvensi merupakan berupa kebiasaan ketatanegaraan yang sering timbul.
Ada beberapa syarat-syarat dari konvensi, yaitu:
Diakui dan dipakai berulang-ulang dalam praktik penyelenggaraan negara, gak bertentangan dengan UUD 1945, dan memperhatikan pelaksanaan UUD 1945.
2. Secara Teoritis Konstitusi
Konstitusi secara teoritis konstitusi ini dibedakan menjadi 2 jenis, diantaranya sebagai berikut ini:
Konstitusi politik yaitu berisi tentang norma-norma dalam penyelenggaraan negara, hubungan rakyat dengan pemerintah, dan hubungan antar lembaga negara.
Konstitusi sosial yaitu konstitusi yang mengandung cita-cita sosial bangsa, rumusan filosofis negara, sistem sosial, sistem ekonomi, dan sistem politik yang ingin dikembangkan bangsa itu.
3. Berdasarkan Sifat
Kemudian, konstitusi berdasarkan sifatnya ini dibagi menjadi beberapa, yaitu:
Fleksibel atau luwes yaitu apabila konstitusi atau UUD itu memungkinkan adanya perubahan sewaktu-waktu sesuai perkembangan zaman.
Kaku atau rigid yaitu Undang-Undang yang sulit atau gak bisa diubah sampai kapanpun, atau cuma bisa diubah melalui prosedur yang berbeda dengan prosedur membuat Undang-Undang.
---
Unsur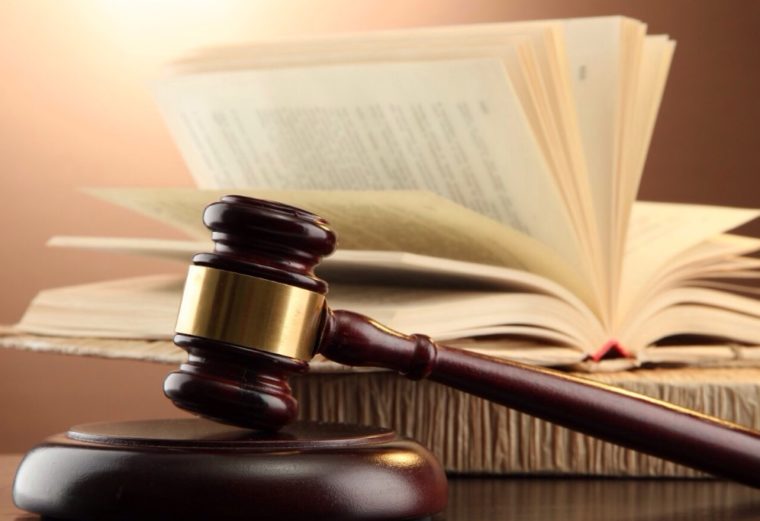 1. Menurut Sri Sumantri
Menurut Sri Sumantri, konstitusi ini berisi 3 unsur pokok, diantaranya yaitu:
Jaminan terhadap HAM dan warga negara.
Susunan ketatanegaraan yang bersifat fundamental.
Pembagian dan pembatasan tugas ketatanegaraan.
2. Menurut Miriam Budiarjo
Menurut Mirian Budiarjo, konstitusi itu memuat tentang:
Organisasi negara.
HAM (Hak Asasi Manusia).
Prosedur penyelesaian masalah pelanggaran hukum.
Cara perubahan konstitusi.
3. Menurut Koerniatmanto Soetoprawiro
Menurut Koerniatmanto Soetoprawiro, konstitusi ini berisi tentang:
Pernyataan ideologis
Pembagian kekuasaan negara
Jaminan HAM (Hak Asasi Manusia)
Perubahan konstitusi
Larangan perubahan konstitusi.
---
Parameter Konstitusi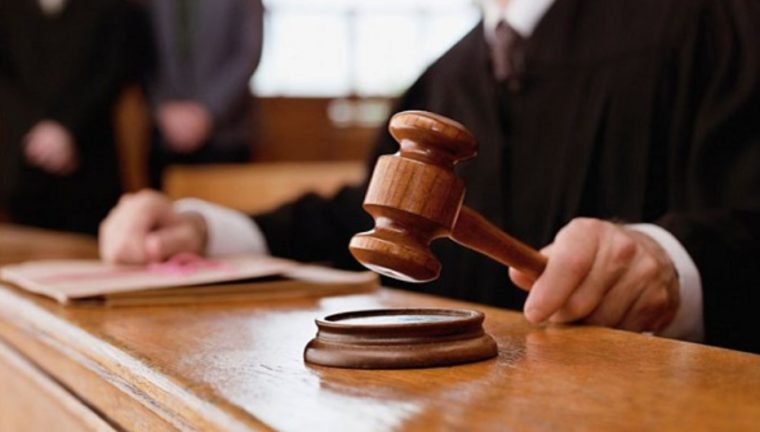 Parameter yang dipakai dalam pembentukan pasal demi pasal dalam Undang-Undang atau konstitusi ini, diantaranya yaitu:
Supaya suatu pemerintahan bisa berjalan dengan sistem demokrasi dengan tetap memperhatikan segala bentuk kepentingan rakyat.

Mampu memberikan perlindungan terhadap asas demokrasi.
Menciptakan suatu bentuk kedaulatan tertinggi yang ada ditangan rakyat.
Melaksanakan dasar negara yang udah ditetapkan sebelumnya.
Menentukan hukum yang bersifat adil.
---
Kedudukan Konstitusi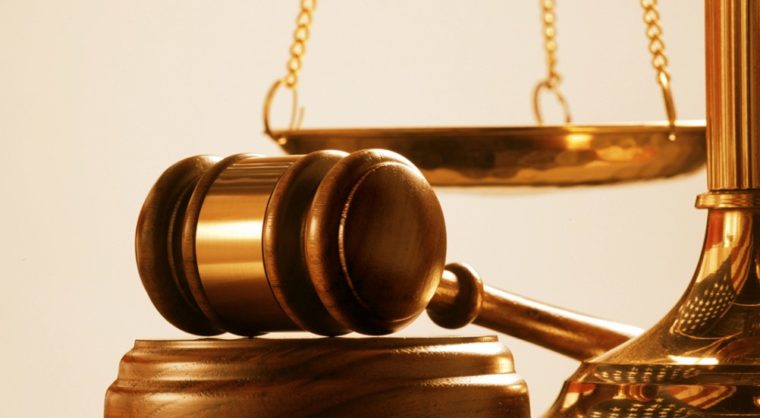 Kedudukan konstitusi dalam berbangsa dan juga bernegara itu sangat penting, lho!
Karena, jadi suatu ukuran buat mengetahui aturan pokok yang berlaku bagi penyelenggara negara atau masyarakat dalam suatu sistem ketatanegaraan.
Kedudukan konstitusi bisa disebut juga sebagai:
1. Hukum Dasar
Kenapa kok bisa disebut juga dengan hukum dasar?
Karena, dalam konstitusi ada aturan pokok tentang penyelenggaraan negara sebagai suatu badan dan lembaga pemerintahan yang memberikan kekuasaan.
Dan, adanya suatu bentuk dan prosedur penggunaan kekuasaan tersebut pada badan-badan pemerintahan.
2. Hukum Tertinggi
Kenapa juga, kok bisa disebut dengan hukum tertinggi?
Karena, konstitusi mempunyai kedudukan lebih tinggi dibandingkan peraturan-peratuan lain yang ada dalam ketatanegaraan.
Makanya, aturan yang tingkatannya ada dibawah konstitusi gak akan dan gak boleh bertentangan serta tentunya tetap harus disesuaikan dengan aturan yang ada dalam konstitusi.
Pemerintahan baru yang terbentuk sebagai hasil dari revolusi ini terkadang membuat suatu konstitusi lalu mendapatkan persetujuan dari rakyat.
Secara evolusi, konstitusi bisa berubah secara berangsur-angsur yang menimbulkan konstitusi baru dimana konstitusi lama nantinya gak akan berlaku lagi.
Keterkaitan dasar negara dengan konstitusi tampak pada adanya gagasan dasar, cita, dan tujuan dari negara yang tertuang dalam pembukaan konstitusi suatu negara.
Di Indonesia, hal ini tercantum dalam pembukaan Undang-Undang Dasar Negara Republik Indonesia Tahun 1945.
Dasar negara sebagai sebuah pedoman penyelenggaraan negara secara tertulis termuat dalam konstitusi suatu negara.
---
Itulah pembahasan lengkap mengenai Konstitusi. Semoga artikel ini bermanfaat dan menambah wawasan kalian semua 😀