DPRD sebagai suatu lembaga juga mempunyai beberapa fungsi yang menjadikannya sebagai lembaga legislatif bersama dengan DPR RI dan DPD RI.
Adapun fungsi utama DPRD yang dimaksud yaitu seperti Legislasi, Pengawasan, dan Anggaran.
Fungsi anggaran ini, yang akan menjadi inti dari pembahasan kita kali ini. Mengapa demikian?
Hal ini gak terlepas dari fakta, kalo anggaran pendapatan dan belanja adalah permasalahan sensitif yang menyangkut setiap kegiatan yang akan dilakukan oleh pemerintahan daerah di tingkat manapun.
Saat pemerintah daerah atau kepala daerah membuat rencana anggaran yang kurang tepat atau kurang masuk akal, maka DPRD berhak buat memberikan intervensi atas rencana anggaran tersebut.
Nah, dibawah ini ada beberapa fungsi dan tujuan dari Anggaran DPRD dalam pemerintahan di daerah.
Penasaran apa aja? Langsung aja deh, simak ulasannya berikut ini!
---
Fungsi Anggaran DPRD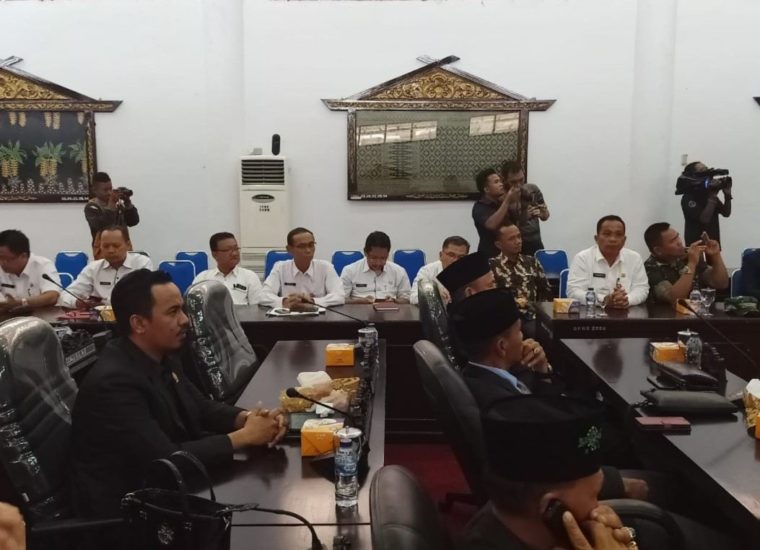 Tanpa adanya fungsi ini, mungkin kalo penyelenggaraan pemerintahan gak akan berjalan dengan baik.
Makanya, sangat penting buat memastikan kalo DPRD menjalankan fungsi tersebut dengan baik. Berikut ini penjelasan dari fungsi anggaran DPRD, yaitu:
1. Perwujudan dari Mekanisme Checks and Balances
Adanya fungsi anggaran ini yaitu sebagai perwujudan dari adanya mekanisme checks and balances atau mekanisme saling mengawasi dan saling mengimbangi.
Mekanisme ini adalah amanat dari UUD 1945 agar diantara satu lembaga negara dengan lembaga negara yang lainnya bisa saling mengawasi.
Jadi setiap lembaga negara, baik yang di bidang legislatif, bidang eksekutif, atau bidang yudikatif, bisa menjalankan segala tugasnya dengan baik dan benar.
Mekanisme saling mengimbangi juga penting buat berjalannya penyelenggaraan negara.
Saling mengimbangi diperlukan, supaya diantara satu lembaga negara dengan lembaga negara yang lainnya bisa ada pada kedudukan yang sama.
Pelajari juga : Tugas DPRD Provinsi
Fungsi anggaran bisa jadi salah satu perwujudan dari mekanisme ini, karena dengan adanya fungsi anggaran, maka lembaga legislatif bisa mengawasi lembaga eksekutif.
Di sisi lain, lembaga yudikatif juga bisa mengawasi kedua lembaga yang lainnya melalui fungsi anggara ini. Maka, dengan adanya fungsi anggaran ini adalah suatu hal yang penting.
2. Pendamping dari Fungsi Pengawasan
DPRD mempunyai 3 fungsi utama, salah satunya yaitu fungsi pengawasan. Dengan adanya fungsi anggaran, DPRD bisa jadi pendamping dari fungsi pengawasan tersebut.
Artinya, fungsi anggaran akan menjadikan fungsi pengawasan jadi lebih mudah, karena fungsi anggaran bisa dikatakan merupakan fungsi pengawasan tapi dalam bidang keuangan.
Didalam fungsi anggaran ini, DPRD mempunyai beberapa kewenangan, diantaranya sebagai berikut ini:
Memberi persetujuan atas Rancangan UU mengenai APBD yang diajukan oleh kepala daerah.
Menindaklanjuti setiap hasil pemeriksaan atas pengelolaan dan tanggung jawab keuangan negara dari BPK Daerah.
Memberi persetujuan atas pemindahan aset daerah.
3. Perwujudan Transparansi Pemerintahan
Fungsi selanjutnya dari fungsi anggaran adalah perwujudan transparansi pemerintahan.
Artinya, pemerintah atau lembaga eksekutif menjalankan salah satu ciri-ciri tata kelola pemerintahan yang baik dan benar.
Salah satu caranya adalah dengan mewujudkan transparansi terutama dalam hal pengaturan APBD yang merupakan motor penggerak buat setiap program kerja daerah.
---
Tujuan Anggaran DPRD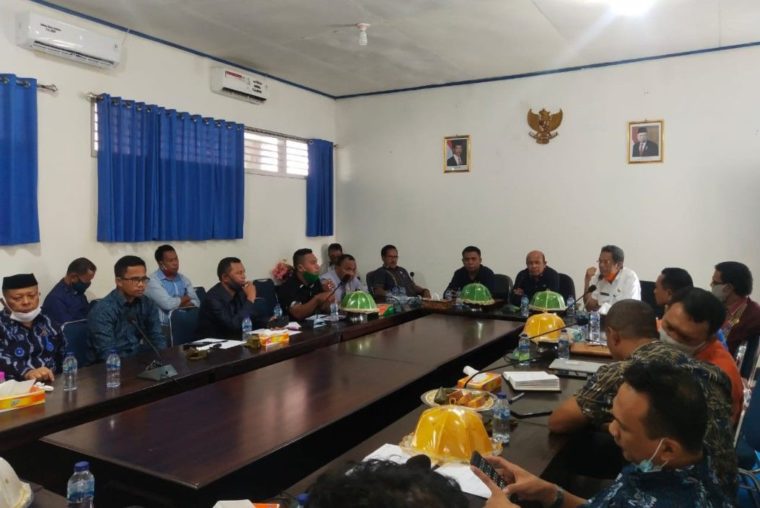 Kalo berkenaan dengan pemerintahan, maka segala hal yang dilakukan harus mempunyai dasar dan tujuan yang jelas.
Jika hal ini dilanggar, maka suatu pekerjaan atau kegiatan gak akan bisa terlaksana. Sama seperti fungsi anggaran ini, ada beberapa tujuan yang dimiliki oleh fungsi anggaran.
Berikut ini ada beberapa tujuan adanya fungsi Anggaran DPRD dalam pemerintahan, yaitu:
1. Memastikan Pengaturan APBD Sudah Tepat
Pemerintah daerah udah mengatur APBD dengan tepat sesuai dengan kebutuhan daerah tanpa adanya upaya-upaya melebihkan atau mengurangi kebutuhan atas keuangan daerah.
Dengan begitu, maka nantinya proses pembangunan daerah akan bisa lebih mudah buat dilaksanakan.
Ada sidang pleno tersendiri buat membahas mengenai rencana peraturan daerah mengenai APBD dan perubahan atas APBD.
Sebelum sidang tersebut diadakan, setiap anggota DPRD (sesuai dengan bidangnya) akan menyelidiki ketepatan dari raperda APBD tersebut.
Saat ada ketidaksesuaian didalam raperda APBD, maka DPRD berhak buat gak menyetujui rancangan APBD tersebut sampai pemerintah daerah menyeseuaikan RAPBD sampai ditemukan persetujuan diantara DPRD dengan pemerintah daerah.
2. Mencegah Terjadinya Praktek KKN
Tujuan berikutnya, dari adanya fungsi anggaran didalam lembaga legislatif ini adalah mencegah terjadinya praktek korupsi, kolusi, dan nepotisme.
Gak bisa kamu pungkiri kalo pengaturan dari APBD punya kemungkinan besar buat disalahgunakan oleh oknum-oknum yang gak bertanggungjawab.
Didalam berita terkini atau yang udah lalu, kamu bisa dengan mudah menemukan adanya praktek KKN dari kepala daerah.
Makanya, fungsi anggaran sangat penting buat dijalankan dengan baik dan benar.
Kalo fungsi dan tujuan ini dijalankan dengan benar, maka peluang-peluang korupsi gak akan terjadi dan bangsa ini bisa terbebas dari segala kungkungan praktek KKN.
Tapi, seperti yang bisa kamu lihat dalam kehidupan sehari-hari, tampaknya fungsi ini belum berjalan dengan sebaik-baiknya mengingat masih banyak terjadi praktek KKN.
3. Melindungi Aset Daerah demi Kepentingan Rakyat
Tujuan dari adanya fungsi anggaran selanjutnya adalah melindungi aset daerah demi sebesar-besar kepentingan rakyat.
Hal ini gak terlepas dari fakta, kalo wewenang DPRD dalam fungsi anggaran yaitu memberi persetujuan atas pemindahtanganan aset daerah atau atas perjanjian yang mempunyai dampak luas buat kehidupan rakyat yang berkaitan dengan beban keuangan daerah.
Dengan adanya kewenangan atau tujuan ini, diharapkan fungsi anggaran bisa melindungi aset daerah dengan sebaik-baiknya demi kepentingan rakyatnya.
---
Itulah tadi, pembahasan lengkap mengenai fungsi dan tujuan anggaran DPRD dalam pemerintahan yang bisa kamu pelajari.
Semoga kamu bisa memahami secara lebih baik, apa itu anggaran DPRD dan apa aja fungsi serta tujuan dari keberadaannya didalam pemerintahan.
Perlu kamu ketahui, kalo adanya fungsi dan tujuan anggaran DPRD dalam pemerintahan merupakan hal yang gak akan pernah lepas dari usaha pencapaian tujuan pembangunan nasional Indonesia.