Seni patung merupakan bentuk seni rupa 3 dimensi, buatan manusia yang menampilkan nilai estetika atau keindahan.
Patung digolongkan sebagai seni 3 dimensi, karena mempunyai ukuran panjang, lebar, dan tinggi (volume) serta bisa dinikmati dari segala arah.
Umumnya, patung diciptakan itu buat memenuhi kebutuhan batin manusia atau cuma sekedar buat dinikmati keindahannya aja.
Ingin tahu lebih lengkap mengenai artikel seni patung? Mari, langsung simak pembahasan yang ada dibawah ini!
---
Pengertian Seni Patung Menurut Para Ahli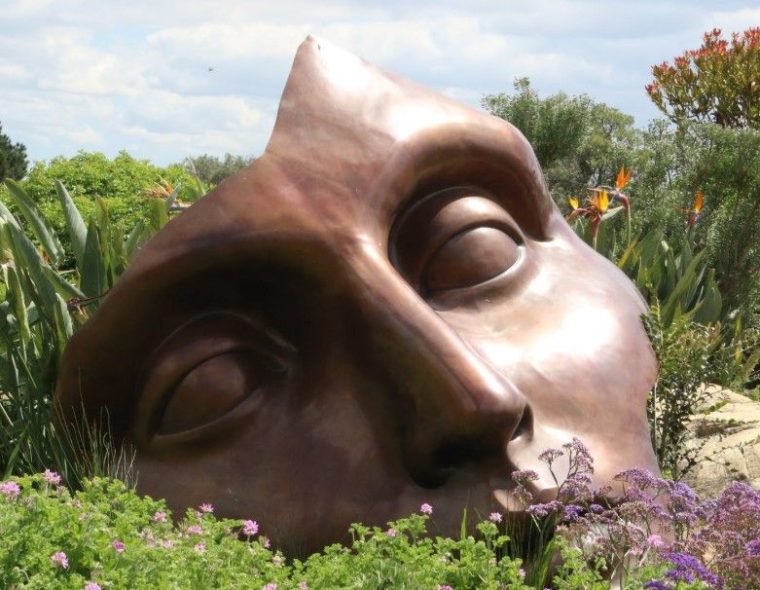 1. Kamus Besar Bahasa Indonesia (KBBI)
Seni patung merupakan benda yang sengaja dipahat buat meniru bentuk manusia atau hewan asli.
2. Ensiklopedia Indonesia
Seni patung sculpture yaitu seni pahat atau bentuk badan yang padat yang diwujudkan dalam 3 dimensional yang ciptaanya bisa berupa gambar – gambar timbul (relief) atau patung yang di buat dari media kayu atau logam.
3. B.S Mayers
Seni patung merupakan karya 3 dimensi yang gak terikat pada latar belakang apa pun atau bidang manapun pada suatu bangunan.
Karya ini diamati dengan cara mengelilinginya, jadi harus nampak mempesona atau terasa mempunyai makna pada semua 6 seginya.
4. Mikke Susanto
Seni patung yaitu hasil karya 3 dimensi yang dibuat dengan cara mengurangi bahan atau membuat modelnya dulu dengan teknik cetak atau teknik cor.
---
Sejarah Seni Patung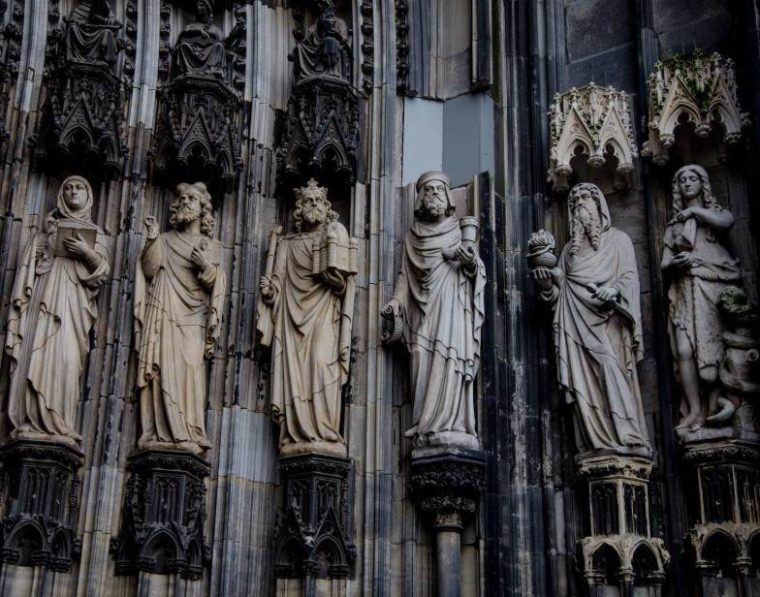 Sebenernya, sejarah seni patung di Indonesia itu gimana sih? Penasaran? Nih, penjelasannya!
Sejarah seni patung di Indonesia erat kaitannya dengan perkembangan seni ukir. Orang Indonesia udah mengenal seni ukir itu sejak tahun 1500 SM.
Nenek moyang orang Indonesia saat itu, mengukir kapak batu memakai peralatan sederhana dan motif yang dibuat juga masih sangat sederhana berupa garis, titik, atau lengkungan.
Pada tahun 500 – 300 SM, seni ukir mengalami perkembangan dan dalam dekade tersebut, masyarakat mulai memakai bahan perunggu, emas, dan perak buat diukir.
Bahkan, mereka udah mengenal teknik cor sendiri, jadi motif ukiran yang dihasilkan mulai beragam.
Sejak masuknya agama Hindu, Budha dan Islam ke Indonesia, seni ukir  di Indonesia langsung mengalami perkembangan pesat.
Banyak yang membuat ukiran pada candi dan prasasti sebagai bentuk penghormatan terhadap raja.
Saat itu juga, masyarakat mulai mengukir candi, keris, batu nisan, dan alat – alat kesenian. Pada zaman inilah, nenek moyang mulai mengenal seni pahat atau seni patung.
---
Fungsi dari Seni Patung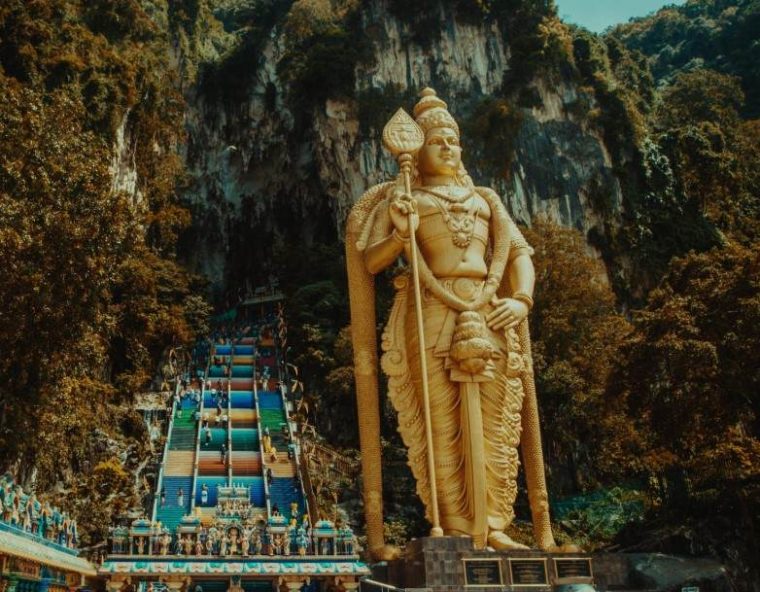 Ada beberapa fungsi penting dari sebuah seni patung, diantaranya sebagai berikut ini:
Patung Kerajinan yaitu patung yang dirancang buat memenuhi kebutuhan pasar, jadi bisa diminati buat dibeli berdasarkan berbagai kebutuhan umum yang gak spesifik.
Patung Arsitektur yaitu dibuat untuk menunjang atau melengkapi kontruksi suatu bangunan, jadi lebih terpadu dan harmonis dengan desain arsitektur yang udah dirancang.
Patung Seni (Fineart) yaitu patung seni atau seni murni dibuat cuma buat kepentingan estetis dan bisa jadi sangat eskperimental bentuknya (Seni gak selalu indah).
Patung Religi yaitu buat beberapa agama dan kepercayaan patung mempunyai unsur dan makna religius dan dipakai sebagai sarana ibadah.
Patung Dekorasi yaitu fungsinya buat memperindah suatu ruangan atau lingkungan eksterior.
Patung Monumen yaitu dibuat untuk mengenang jasa tokoh atau kelompok tertentu, seperti sosok pahlawan suatu negara atau memperingati peristiwa bersejarah.
---
Jenis – Jenis Seni Patung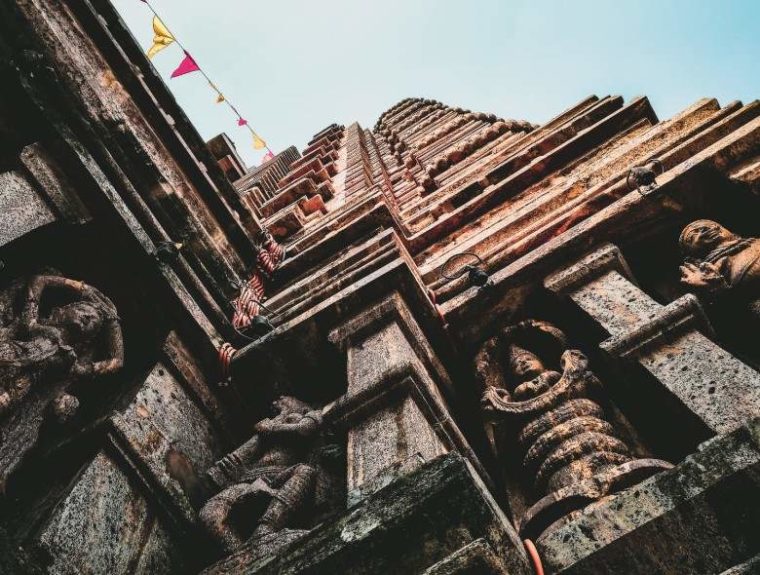 Jenis – jenis seni patung ini dibedakan menjadi 2, yaitu seni patung berdasarkan bentuk dan juga seni patung berdasarkan jenisnya.
1. Berdasarkan Bentuknya
Jenis – jenis seni patung berdasarkan bentuknya juga dibagi menjadi 2 jenis, diantaranya yaitu:
a. Figuratif
Patung figuratif yaitu patung yang dibentuk dengan meniru bentuk yang ada didalam kehidupan nyata.
Contohnya: Bentuk manusia, bentuk hewan, atau bentuk tumbuhan yang di buat sedemikian menyerupai bentuk aslinya.
b. Non Figuratif
Patung non figuratif merupakan jenis patung yang bentuknya gak menyerupai bentuk aslinya.
Patung jenis non figuratif ini biasanya cuma menampilkan garis, lekukan, atau bagian tertentu dari suatu objek.
2. Berdasarkan Jenisnya
Seni patung berdasarkan jenisnya ini terbagi menjadi 2 kelompok, diantaranya sebagai berikut:
a. Zonde Bosse
Patung zonde bosse merupakan bentuk patung yang berdiri sendiri (Kanan kirinya lepas) dan gak menempel pada satu sisi apapun.
b. Relief
Jenis patung relief ini merupakan patung yang menempel pada permukaan dinding.
Biasanya, patung jenis relief ini menceritakan adegan penting yang ada didalam suatu cerita.
---
Macam – Macam Corak Patung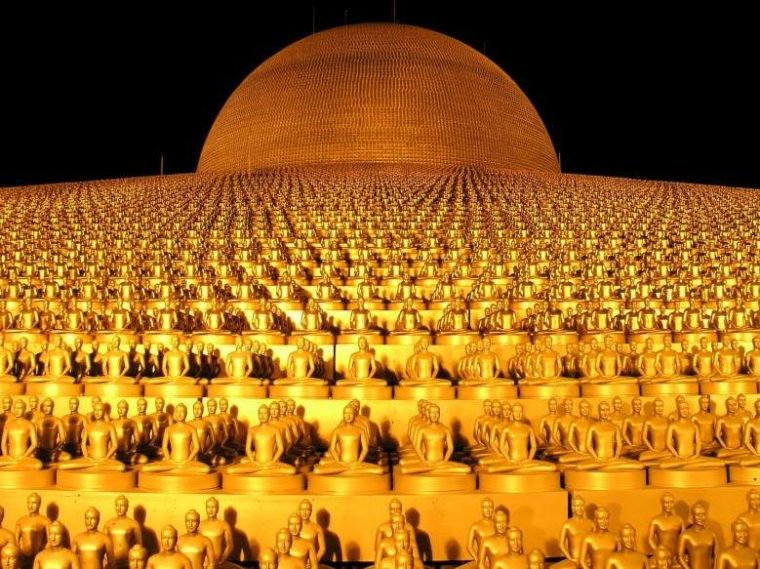 1. Corak Deformatif
Corak deformatif yaitu corak yang udah mengalami banyak perubahan dari tiruan aslinya, biasanya diubah jadi bentuk baru berdasarkan imajinasi pembuatnya.
2. Corak Imitatif
Corak imitatif merupakan corak dari tiruan makhluk hidup (Manusia, hewan, dan tumbuhan).
Dalam perwujudan seni patungnya, sesuai dengan bentuk fisik baik itu dari segi anatomi, proporsi, dan juga geraknya.
3. Corak Non Figuratif atau Abstrak
Corak abstrak merupakan corak yang udah banyak meninggalkan bentuk aslinya, buat perwujudan patungnya.
Corak non figuratif atau abstrak ini bisa dipengaruhi oleh aliran kontruksinya.
---
Bahan dan Alat Membuat Patung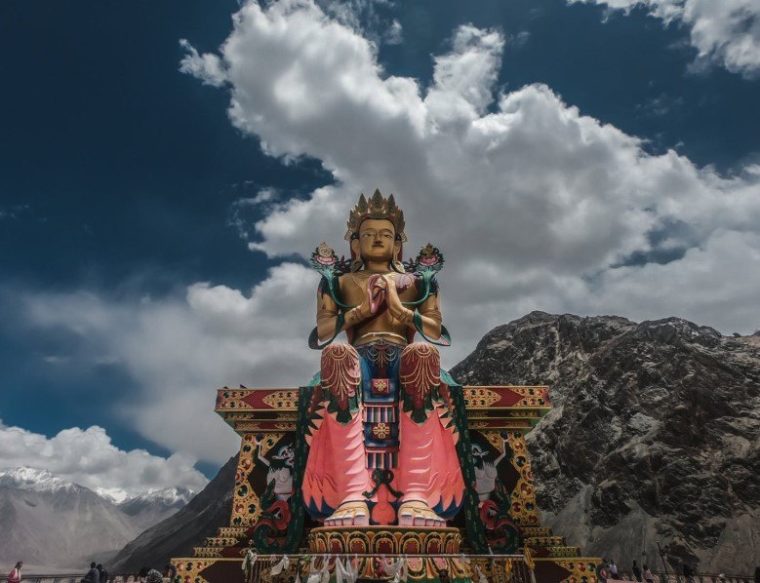 1. Bahan dari Seni Patung
Ada beberapa bahan yang harus diperlukan untuk membuat sebuah patung, diantaranya yaitu:
a. Bahan Lunak
Bahan lunak merupakan bahan untuk membuat seni patung yang mempunyai tekstur empuk, jadi nantinya mudah buat dibentuk.
Contohnya: Clay, tanah liat, sabun, plastisin, dan lain sebagainya.
b. Bahan Sedang
Bahan sedang merupakan bahan untuk membuat seni patung yang teksturnya gak terlalu keras, umumnya berupa kayu.
Contohnya: Kayu waru, kayu randu, kayu mahoni, dan lain – lainnya.
c. Bahan Keras
Bahan keras yaitu bahan untuk membuat seni patung yang teksturnya keras dan tentunya sangat berat, umumnya berupa batuan tapi ada juga dari jenis kayu tertentu.
Contohnya: Kayu jati, batu andesit, kayu sonokeling, batu marmer, batu granit, dan lain sebagainya.
2. Alat dari Seni Patung
Selain bahan, ada juga alat yang dipakai untuk membuat sebuah seni patung, yaitu:
a. Butsir
Butsir yaitu alat bantu yang fungsinya buat mengurangi atau menambah bahan dalam membuat patung, sehingga jadi bentuk yang diinginkan.
Butsir umumnya dipakai untuk membuat patung dari bahan yang lunak.
b. Meja Putar
Meja putar yaitu meja yang bisa diputar untuk membuat patung, fungsinya buat mengontrol dan memudahkan saat membentuk dari segala arah.
Biasanya alat ini sering dipakai untuk membuat patung dari bahan tanah liat.
c. Pahat
Pahat yaitu sebuah alat yang dipakai untuk memahat dan mengukir, alat ini fungsinya buat mengurangi bahan.
Umumnya, ada dua jenis alat pahat yaitu buat mengukir kayu dan juga buat memahat batu.
d. Palu
Palu yaitu alat pelengkap dalam memahat, supaya bisa memberikan tenaga dorongan pada alat pahat, jadi bahan dasar patung bisa dibentuk sesuai keinginan.
e. Cetakan
Cetakan yaitu alat yang dipakai buat mencetak karya seni patung yang terbuat dari bahan cair.
f. Kakatua
Kakatua yaitu alat bantu yang terbuat dari besi, bentuknya seperti paruh burung kakaktua dan fungsinya buat mengencangkan ikatan kawat dan buat mendorong kawat.
g. Sendok Adonan
Sendok adonan yaitu alat yang fungsinya buat mengambil adonan dan juga buat menempelkannya ke kerangka patung.
---
Teknik Seni Patung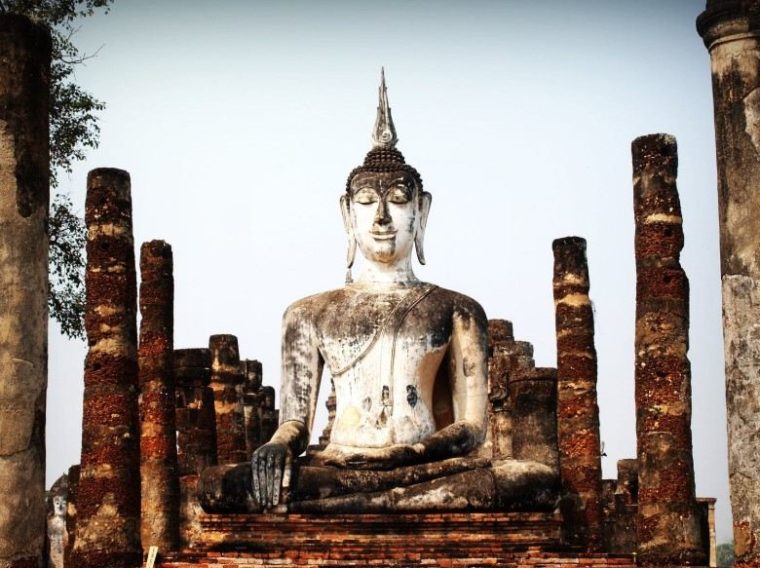 1. Teknik Pahat
Teknik pahat biasanya dilakukan pada proses pembuatan patung dengan bahan dasar keras seperti kayu, batu granit, tulang dan lainnya.
Dengan cara mengurangi bagian – bagian tertentu pada bahan dasar, sampai membentuk patung yang diinginkan.
2. Teknik Merakit
Teknik merakit ini hampir sama dengan permainan puzzle, yaitu dengan cara merakit bahan dasar patung yang kemudian kamu merangkainya.
3. Teknik Membentuk
Teknik membentuk merupakan teknik pembuatan patung dengan cara membentuk patung secara bertahap, jadi akan tercipta patung yang diinginkan oleh kamu.
Dalm teknik membentuk ini, lebih membutuhkan ketelitian dari seniman yang akan membentuk patung tersebut.
4. Teknik Butsir
Teknik butsir merupakan salah satu teknik pembuatan patung dengan cara mengurangi bahan lunak seperti tanah liat, gips malam, dan lainnya, jadi akan tercipta karya patung yang mempunyai nilai estetika.
5. Teknik Cor
Teknik cor biasanya dipakai pada proses pembuatan patung dengan bahan dasar logam.
Pembuatannya diawali dengan memanaskan logam sampai mencair, yang kemudian dituangkan dalam cetakan patung yang udah dibentuk rupa patungnya oleh sang seniman.
6. Teknik Modeling
Teknik modeling merupakan teknik dalam membuat patung dengan cara membuat modelnya dulu dan setelah itu dibentuk patung sebenarnya.
---
Contoh Seni Patung
1. Garuda Wisnu Kencana (Indonesia)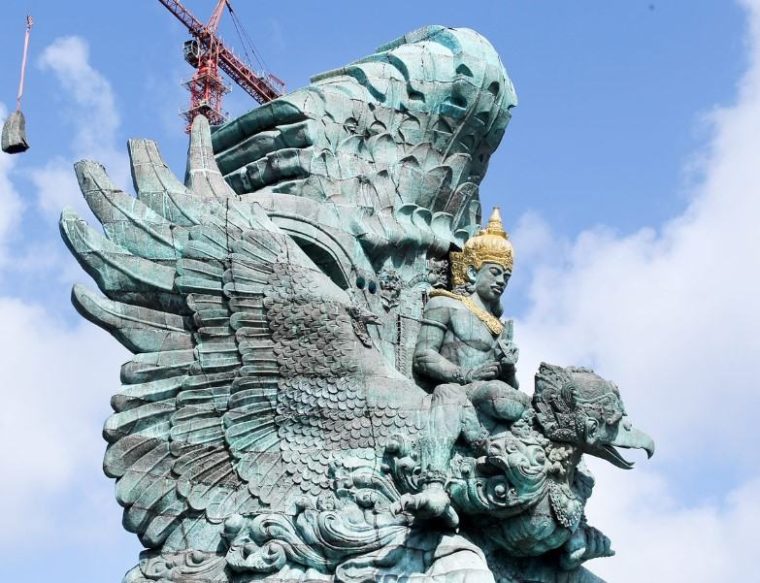 Patung Garuda Wisnu Kencana ada di Bukit Ungasan, Jimbaran, Bali. Ukuran patung ini cukup  fantastis yakni tinggi 75 meter dan lebar mencapai 60 meter.
Patung ini mulai dibangun pada tahun 1997 dan baru aja diresmikan pada 8 Agustus 2018. Seni patung merupakan salah satu cara manusia dalam mengekspresikan seni.
Di jaman modern, banyak sekali patung yang dibuat oleh manusia dengan nilai seni yang tinggi dan beberapa diantaranya mempunyai ukuran yang gak biasa.
2. Sphinx (Mesir)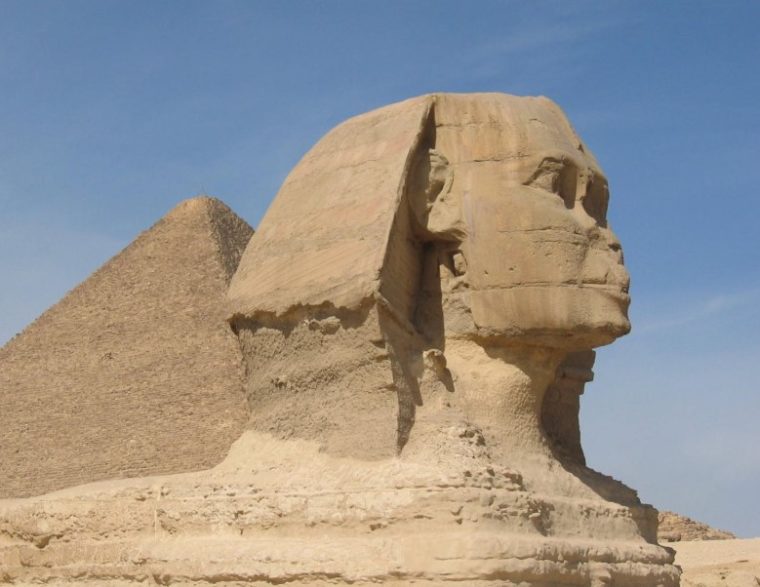 Mesir mempunyai patung yang berbentuk setengah hewan dan setengah manusia yang dikenal sebagai patung Sphinx.
Sphinx merupakan patung yang terbuat dari batu gamping yang berbentuk tubuh singa dan kepala manusia. Patung ini duduk dengan gagah di Dataran Tinggi Giza.
Diketahui, kalo Sphinx mempunyai ketinggian 20,22 meter, panjang 73,5 meter dan lebar 19,3 meter. Diperkirakan patung ini dibuat oleh bangsa mesir kuno sekitar 2558 sampai 2532 SM.
3. Christ The Redeemer (Rio de Janeiro, Brazil)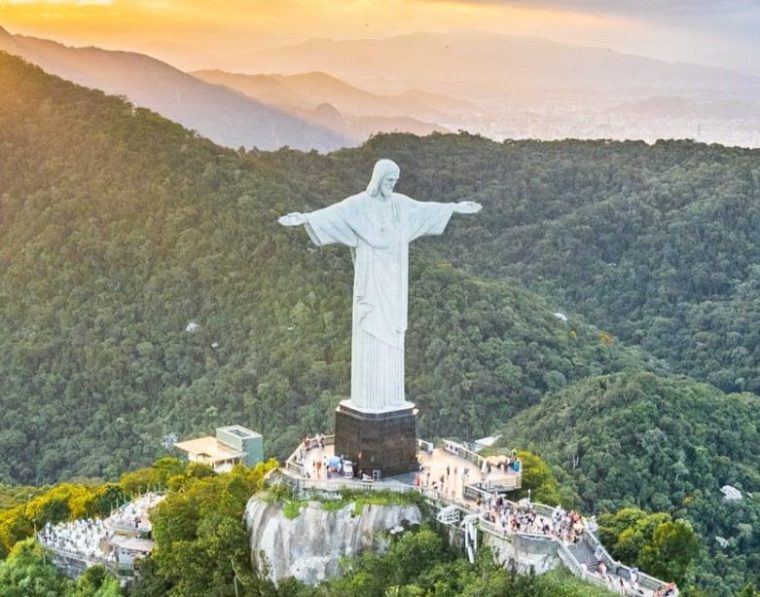 Christ The Redeemer merupakan patung Yesus berukuran raksasa dengan tinggi 30 meter dan patung ini punya tangan yang membentang di udara sepanjang 28 meter.
Christ The Redeemer menjadi salah satu patung terbesar di dunia. Lokasinya juga gak biasa, patung ini berdiri kokoh di puncak Gunung Corcovado setinggi 700 meter.
Patung berukuran raksasa ini dibangun antara tahun 1926 sampai dengan 1931 dan menjadi patung ikonik di Brazil.
4. Patung Liberty (Amerika Serikat)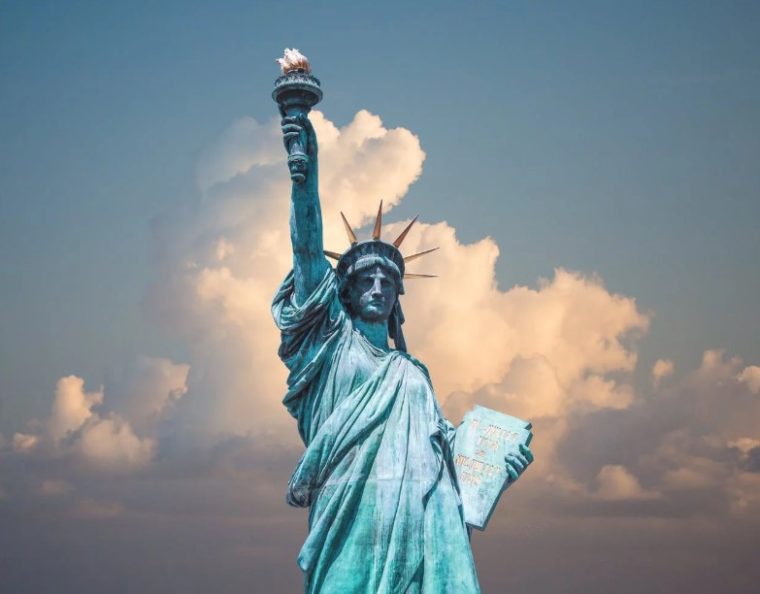 Patung Liberty emang udah jadi ikon negara Paman Sam, Amerika Serikat. Karya seni patung seorang wanita yang sedang memegang obor ini udah jadi saksi sejarah Amerika Serikat.
Patung ini merupakan pemberian Prancis kepada Amerika saat merayakan 100 tahun deklarasi kemerdekaan pada tanggal 28 Oktober 1886.
5. Spring Temple Budha (China)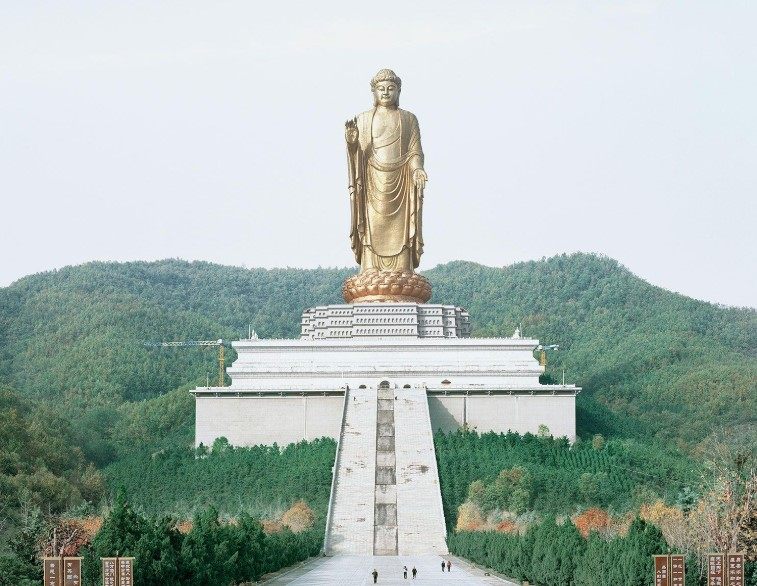 Patung Spring Temple Budha merupakan patung tertinggi di dunia dan patung ini terletak di Henan, China.
Patung yang dibangun dari tahun 1997 sampai 2008 ini mempunyai ketinggian 153 meter dengan berat mencapai 1.000 ton dengan 1.100 potongan tembaga.
---
Itu dia beberapa pembahasan tentang seni patung. Jadi setelah kamu baca artikel di atas, apa yang kamu bisa simpulkan tentang seni patung?