Kamu tentu tahu bahwa dunia bisnis merupakan dunia yang penuh dengan persaingan.
Setiap ada model bisnis yang baru, tidak lama kemudian akan muncul bisnis-bisnis lain yang serupa.
Hal itu sangat wajar dan akan selalu seperti itu.
Oleh karena itu, penting bagi seorang pebisnis untuk mengetahui siapa yang menjadi pesaing usaha bagi perusahaannya.
Dengan mengenali siapa yang menjadi pesaing bisnis dari sebuah perusahaan, harapannya tentu segala keputusan yang diambil dapat memberikan keunggulan kompetitif dibandingkan pesaing.
Selain itu, pesaing juga dapat memotivasi perusahaan untuk selalu terus berkembang.
Dalam artikel kali ini akan dibahas berbagai hal tentang pesaing usaha, mulai dari pengertian hingga manfaat.
Definisi Pesaing Usaha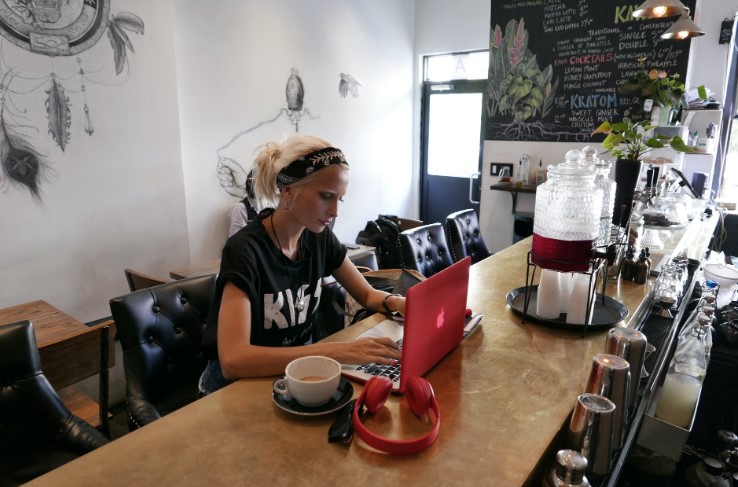 Pesaing usaha adalah lawan atau kompetitor dalam dunia usaha untuk menguasai target pasar yang sama demi mendapatkan keuntungan dan penjualan yang maksimal.
Kompetisi dengan pesaing di dunia bisnis memang sudah menjadi hal yang sangat lumrah.
Ibarat sebuah peluang yang terbuka lebar, siapapun tentu bisa memanfaatkannya.
Siapa yang lebih tanggap, dialah yang akan menang.
Pesaing usaha dapat disebut juga dengan pesaing bisnis.
Dalam prakteknya, dua perusahaan yang bersaing biasanya akan menonjolkan keunggulan masing-masing.
Seperti keunggulan harga yang lebih murah, isi lebih banyak atau menyediakan varian lebih lengkap.
Hal itu bertujuan untuk memecah pasar yang sama menjadi dua bagian, pasar miliknya dan pasar pesaing.
---
Apa Penyebab Adanya Persaingan Usaha?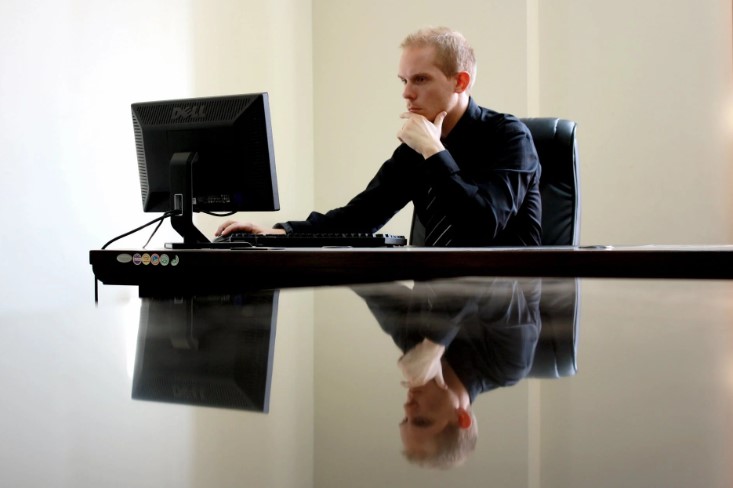 Persaingan bisnis bisa bermula dari kesamaan bisnis pada bidang yang dijalankan antara dua atau lebih perusahaan.
Namun ada beberapa hal lain yang dapat memunculkan adanya persaingan bisnis, di antaranya sebagai berikut.
Produk yang Dibutuhkan Konsumen Belum Sepenuhnya Terpenuhi
Kunci utama dalam menjalankan bisnis adalah dengan mengetahui apa yang menjadi kebutuhan konsumen.
Persaingan bisnis bisa terjadi karena kompetitor merasa lebih tahu apa yang dibutuhkan konsumen dibanding perusahaan yang sudah ada sebelumnya.
Dengan begitu mereka dapat memunculkan produk yang bisa menjawab kebutuhan konsumen.
Kesalahan dalam Memilih Lokasi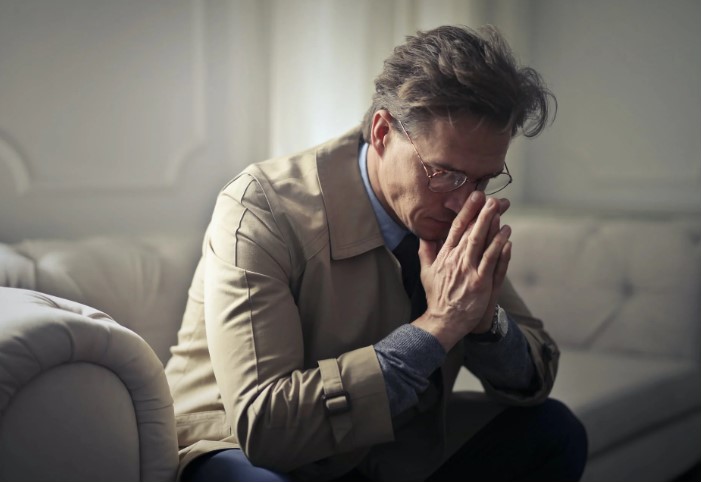 Celah lain yang dapat dimasuki oleh kompetitor adalah kesalahan pada penentuan lokasi bisnis.
Membuat produk yang berkualitas saja tidak cukup, sebuah perusahaan juga harus menentukan lokasi yang strategis.
Jika kualitas barang sama, konsumen akan cenderung memilih lokasi yang lebih dekat dengan posisi mereka.
Salah dalam Menentukan Strategi
Terkadang sebuah perusahaan yang sedang menguasai pasar tidak memperkirakan adanya perubahan kecil yang terjadi di sekitarnya.
Alhasil, strategi yang diterapkan justru membuatnya kehilangan pasar utamanya dan justru berpindah ke pesaingnya.
Seperti yang terjadi pada perusahaan Nokia yang telat menyadari adanya ancaman dari Samsung.
---
Manfaat Adanya Pesaing Usaha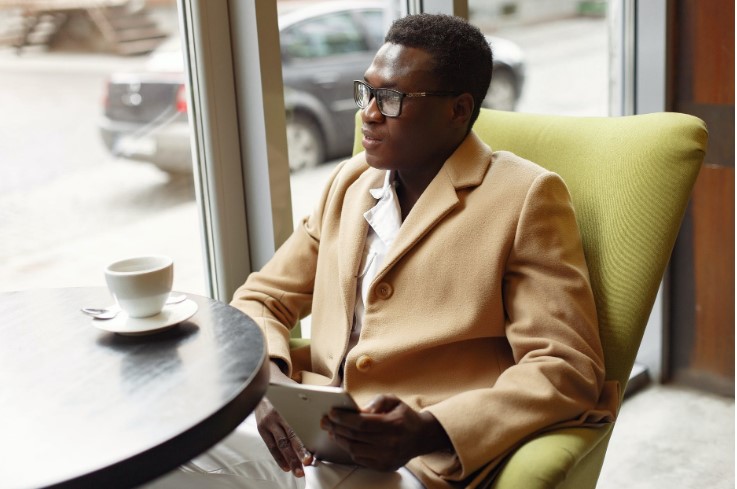 Apakah kamu berpikir adanya pesaing usaha selalu menjadi hal yang mengancam eksistensi sebuah perusahaan?
Jawabannya adalah tidak. Selain merupakan salah satu hal yang harus diwaspadai, pesaing juga memberikan manfaat bagi perusahaan.
Adapun beberapa manfaat dari adanya pesaing usaha adalah sebagai berikut.
Memunculkan Motivasi Bagi Pelaku Bisnis
Dengan adanya pesaing usaha akan membuat pelaku bisnis semakin termotivasi untuk menghadirkan produk-produk yang lebih baik.
Pada akhirnya, konsumen lah yang akan diuntungkan dengan banyaknya produk berkualitas yang ditawarkan kepada mereka.
Keluar dari Zona Nyaman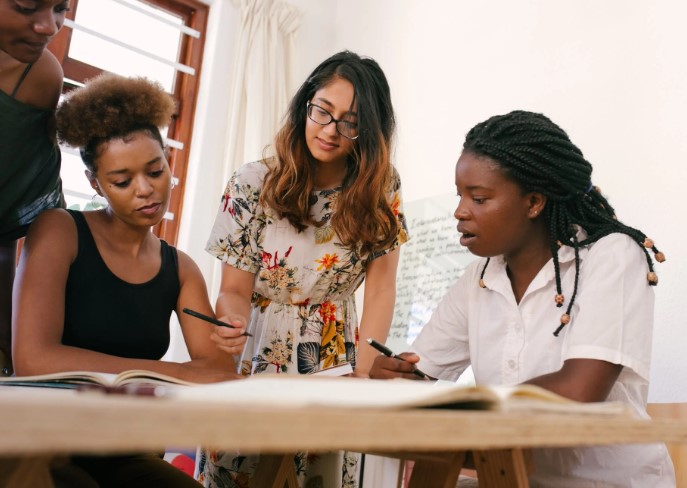 Pelaku bisnis yang sudah berdiri lama biasanya akan melewati berbagai perubahan zaman.
Pesaing bisnis biasanya akan memunculkan inovasi yang kadang tidak terpikirkan oleh pelaku bisnis lama.
Sehingga, mau tidak mau pelaku bisnis lama pun ikut dalam inovasi yang dikeluarkan.
Sebagai contoh adalah hadirnya media masa seperti detik yang mengubah arah industri cetak menjadi industri digital berkat inovasinya straight to the point dalam mengabarkan berita.
Hal ini tentu menjadi sinyal bagi media lama seperti kompas untuk keluar dari zona nyaman di media cetak.
Meningkatkan Kinerja Perusahaan
Motivasi untuk terus bersaing membutuhkan usaha kolektif dari sebuah perusahaan.
Motivasi ini juga yang akan memunculkan kesadaran untuk melakukan yang terbaik dalam setiap pekerjaan.
Jika semua elemen dalam perusahaan memiliki motivasi yang sama, tentu peningkatan kinerja akan terjadi.
Membuat Konsumen Semakin Loyal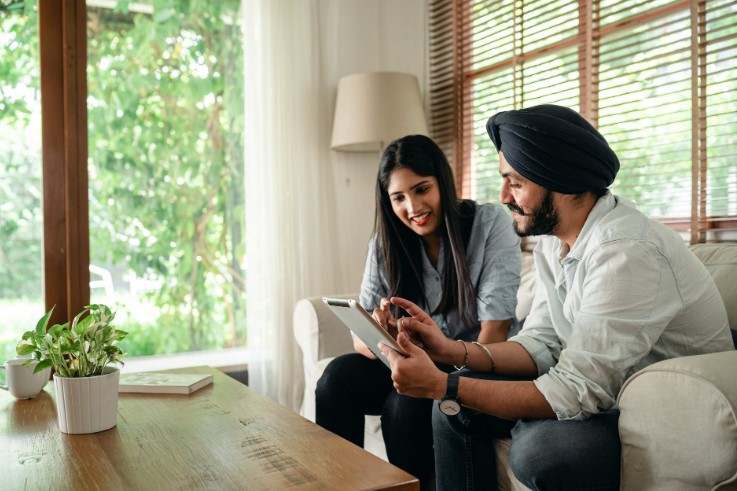 Hal yang didambakan oleh setiap pelaku bisnis adalah loyalitas konsumen.
Perusahaan akan terus memperbaiki semua aspek dari sebuah produk yang ditawarkan.
Mulai dari kualitas, pelayanan, kemudahan transaksi, dll.
Hal itu muncul karena adanya ancaman dari pesaing yang siap dengan inovasinya untuk merebut konsumen yang dimiliki.
---
Cara Bersaing dengan Pesaing Usaha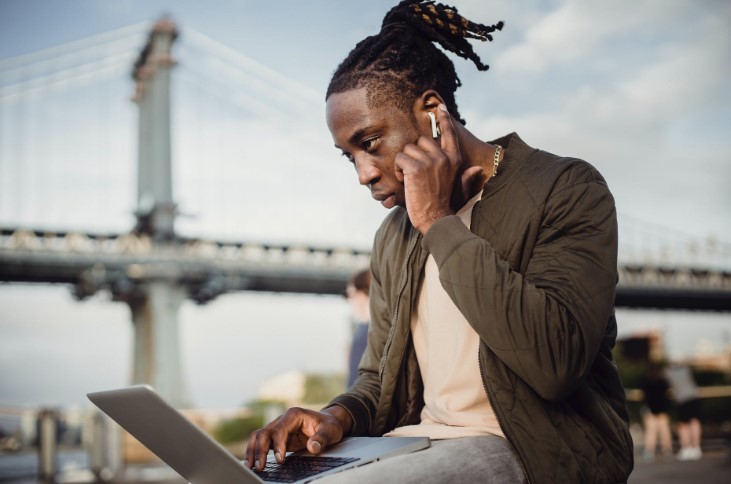 Meskipun berada pada wilayah persaingan, tetapi pelaku bisnis dengan pesaing usahanya tetap berada pada wilayah industri yang sama.
Oleh karena itu, agar industri yang menjadi tempat mereka bersaing tetap ada dan terus berkembang, tentu harus diisi dengan persaingan yang sehat.
Berikut ini adalah beberapa cara bersaing secara sehat dengan pesaing usaha.
Mengamati dan Mempelajari Pesaing Usaha
Sebelum kamu mulai "berperang", penting bagi kamu untuk mengamati dan mempelajari kelebihan serta kekurangan lawan.
Begitupun bagi pelaku bisnis, dengan mempelajari siapa lawan bisnismya dapat membuat strategi yang dikeluarkan tepat sasaran dan dapat memberikan keunggulan kompetitif dibanding pesaingnya.
Memahami Secara Detail Karakteristik Usaha yang Dijalankan
Jika kamu memulai sebuah bisnis, kamu harus menjadi expert pada bidang bisnis yang kamu jalankan.
Ini akan membangun kepercayaan dari konsumen dan juga mitra bisnis.
Menguasai segala hal tentang bisnis tertentu juga dapat memicu kreativitas dan inovasi.
Hal itu penting karena akan menjadi modal untuk dapat bersaing dengan siapapun lawan yang dihadapi.
Terapkan ATM (Amati, Tiru dan Modifikasi)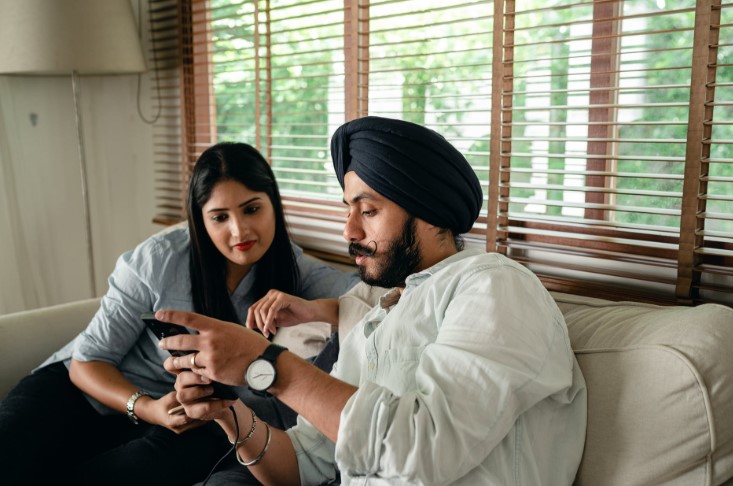 Cara ini juga cukup sering diterapkan oleh para pesaing usaha baru untuk melawan perusahaan yang sudah berjalan lebih dulu.
Dengan menerapkan prinsip ini, kamu akan lebih mudah dalam menentukan konsep dasar dari bisnis yang ingin dijalani karena sudah ada role modelnya.
Namun, untuk dapat bersaing kamu harus melakukan modifikasi dan perbaikan.
Mulai Mencari Investor atau Mitra Bisnis
Akan sangat berat untuk memulai bisnis tanpa bantuan investor atau mitra bisnis.
Dana yang terbatas akan menjadi kendala ketika kamu ingin melakukan ekspansi.
Oleh karena itu, aktiflah dalam menjalin kerjasama dengan mitra yang memiliki visi dan misi sama dengan usaha yang kamu jalankan.
Pastikan bahwa bisnis milikmu layak untuk didanai.
Aktif dalam Berbagai Event
Sekarang ini pemerintah sedang gencar untuk mendorong siapa saja membangun bisnis.
Berbagai pendampingan mulai dari UMKM hingga perusahaan besar sudah dijalankan.
Untuk itu, aktif dalam berbagai event yang diselenggarakan dapat membuat usahamu dipromosikan bahkan hingga ke pasar internasional.
Terapkan Berbagai Promosi yang Menarik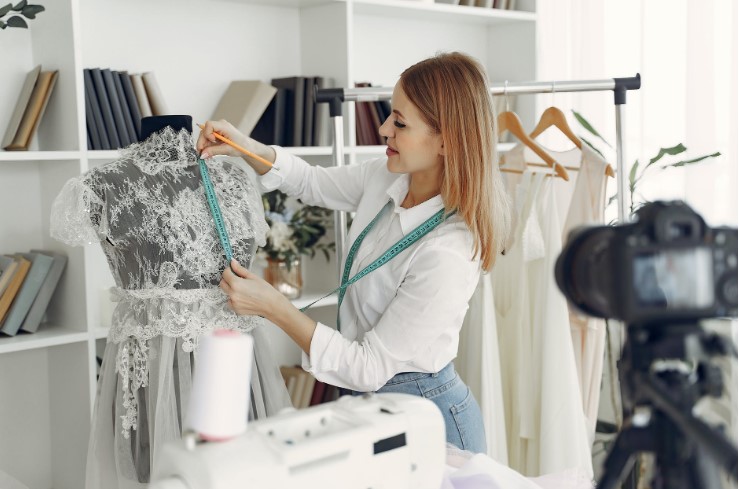 Promosi adalah satu hal penting dalam menarik konsumen untuk mau mencoba produk yang kita tawarkan.
Untuk awal-awal memulai usaha, tidak ada salahnya menerapkan beberapa promosi seperti diskon dan bonus.
Namun harus diperhatikan juga dari segi profitnya, karena tidak ada gunanya penjualan banyak tanpa menghasilkan profit.
Komunikasi dan Pelayanan yang Baik
Sebaik apapun produk yang kamu tawarkan tidak akan memberi kesan yang baik jika disampaikan dengan pelayanan dan komunikasi yang kurang bersahabat.
Membangun kedekatan secara emosional adalah hal penting dalam berinteraksi dengan konsumen.
Ini akan menjadi modal untuk membangun loyalitas konsumenmu.
Jujur
Sederhana tapi sangat powerful jika ini diterapkan dalam bisnis yang dijalankan.
Konsumen akan memberikan respect pada perusahaan yang mau menyampaikan apa adanya pada produk yang ditawarkan.
Seperti saat menyampaikan informasi pada iklan, jika informasi yang diberikan sama dengan ekspektasi konsumen tentu hasilnya adalah kepuasan.
Dapat disimpulkan bahwa dengan adanya pesaing usaha bukan saja menjadi ancaman bagi eksistensi pelaku bisnis yang sudah berjalan.
Akan tetapi, bisa juga memberikan manfaat secara tidak langsung untuk terus memotivasi pelaku bisnis terus berkembang dan berinovasi.
---
Daftar Pustaka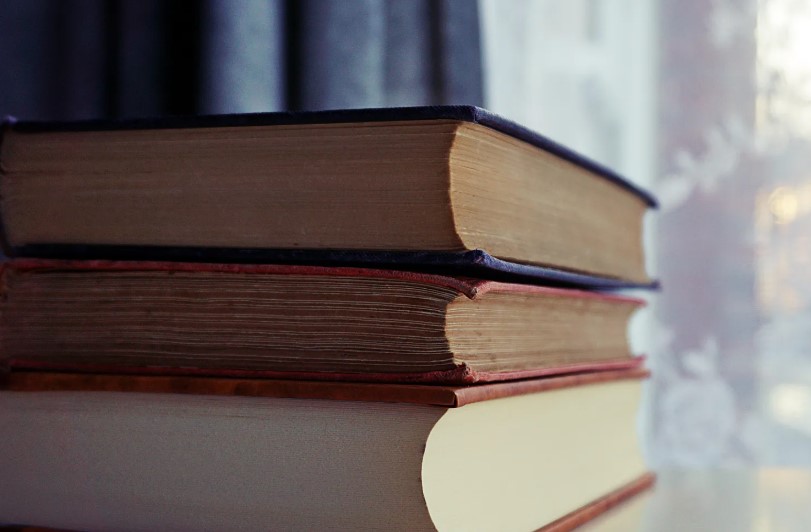 Usman, Rachmadi. 2013. Ekonomi. Hukum Persaingan Usaha di Indonesia. Jakarta : Sinar Grafika
Saludin. 2018. Ekonomi. Strategi Persaingan Bisnis. Bogor : Mitra Wacana Media