Apa aja sih alat musik tradisional yang berasal dari tanah Sunda, Jawa Barat? Penasaran, apa aja contoh alat musiknya? Kuy aja simak artikel dibawah ini.
---
Alat Musik Berdasarkan Bunyinya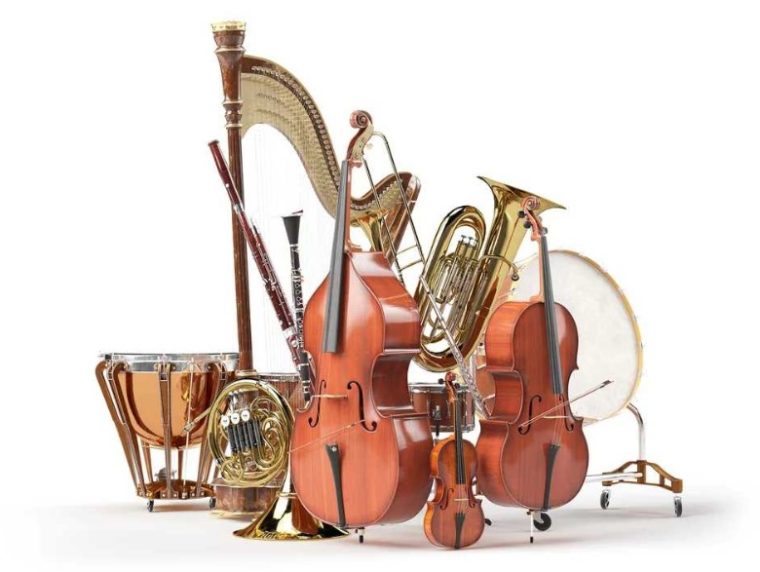 1. Idiophone
Idiophone yaitu jenis bunyi yang bersumber pada getaran badan alat musik tersebut sebagai sumber bunyinya.
Cara memainkannya: Dipukul, digoyang – goyang, ditepukkan, dan lain sebagainya.
Bunyi yang dihasilkannya juga sangat bervariasi dan juga tergantung pada jenis bahannya.
Contoh dari alat musik idiophone yaitu kulintang, bel, gong, dan marakas.
2. Aerophone
Aerophone yaitu jenis bunyi yang dihasilkan dari alat musik yang memakai sumber bunyi dari udara, alat musik jenis aerophone ini punya bagian yang bersisi buat dilewati udara.
Getaran yang dilewati oleh udara ini yang akan menghasilkan bunyi dan alat musik aerophone biasanya memainkannya dengan cara dipompa atau ditiup.
Contoh alat musik tersebut yaitu terompet, harmonika, flute, dan akordion.
3. Electrophone
Electrophone merupakan jenis bunyi yang baru, seiring munculnya alat – alat musik modern atau elektrik.
Electrophone yaitu memakai komponen elektrik buat sumber suarannya, baik sebagai bunyi atau pengendali yang dihasilkan secara penguat bunyi atau keseluruhannya.
Contoh dari alat musik electrophone tersebut yaitu gitar elektrik dan keyboard.
4. Membranophone
Membranophone yaitu jenis bunyi yang sumber bunyinya berupa membran dan biasanya alat musik jenis ini memakai lapisan yang tipis, lalu dibentangkan pada setiap sisinya.
Cara memakainya biasanya dengan cara digetarkan, supaya menghasilkan bunyi yang pada umumnya dengan cara dipukul.
Contoh dari alat musik membranophone tersebut yaitu kendang, drum, dan rebana.
5. Chordophone
Chordophone yaitu alat musik yang bersumber dari bunyi berupa dawai dan chordophone memakai dawai yang dibentangkan antara dua titik tertentu.
Cara memakainya yaitu dengan cara meggetarkan dawai tersebut, jadi akan menghasilkan suara.
Umumnya, alat musik tersebut punya rongga resonasi pada bawah dawainya, rongga tersebut yang berguna buat memperkuat hasil suara yang digetarkan.
Contoh dari alat musik chordophone tersebut adalah biola, gitar, piano, dan harpa.
---
Contoh Alat Musik Tradisional Jawa Barat
1. Angklung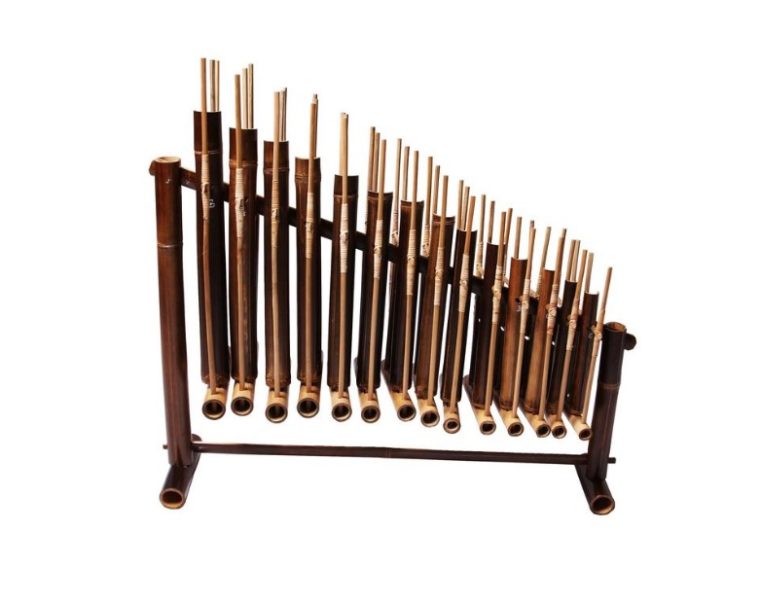 Angklung yaitu alat musik terbuat dari bambu yang memberikan instrumen multitonal atau bernada ganda yang dimainkan dengan cara digoyangkan.
Suara angklung sangat khas, yang dihasilkan dari benturan bambu dan potongan pada bagian dalam yang menghasilkan suara yang bergetar.
Pada tahun 2010, angklung udah ditetapkan sebagai salah satu Warisan Kebudayaan Dunia oleh Unesco dengan katagori Masterpiece of Oral and Intangible Heritage of Humanity.
2. Karinding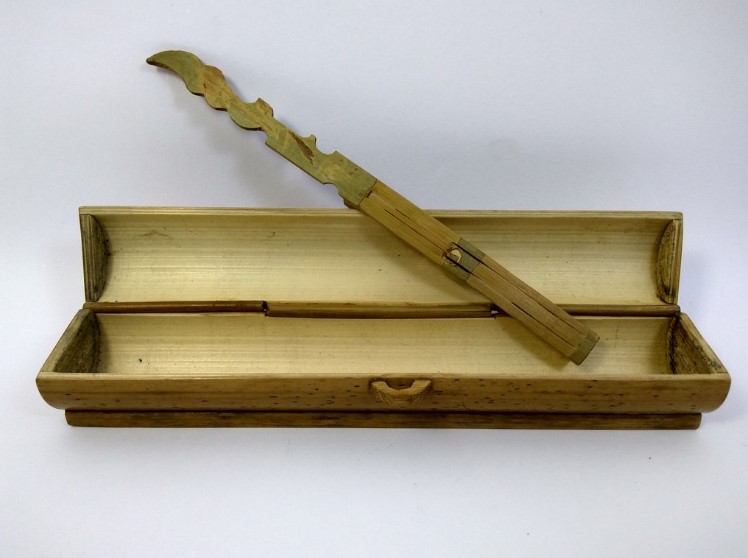 Karinding yaitu salah satu jenis alat musik yang ditiup seperti suling dan Karinding terbuat dari bahan pelepah pohon aren atau bambu.
Uniknya, alat musik karinding yang terbuat dari bambu itu khusus buat laki – laki. Sedangkan, yang terbuat dari pohon aren khusus buat perempuan.
Cara memainkan alat musik ini yaitu dengan cara ditiup dan pada bagian tiga ruas yang dimiliki, lalu tangan memukul pada salah satu bagian sisinya buat menciptakan suatu nada yang merdu dan harmonis.
3. Rebab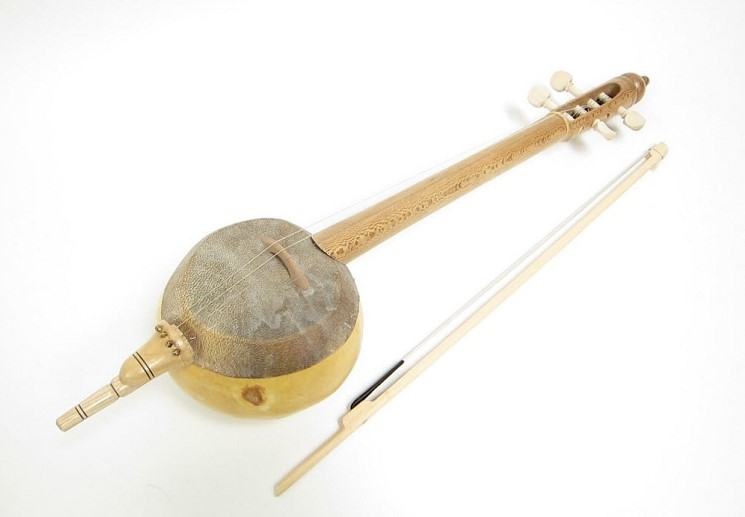 Alat musik tradisional Rebab ini diyakini oleh seluruh masyarakat Jawa Barat udah ada sejak abad ke 19 Masehi.
Saat itu, alat musik ini masuk dalam daratan Sunda oleh para pedagang Timur Tengah yang sedang mengunjungi Indonesia.
Pada saat pertama kali masuk ke Indonesia khususnya Jawa Barat, Rebab punya 2 sampai 3 dawai dan terbuat dari tembaga. Tapi, saat ini rebab udah terbuat dari bahan utama kayu.
4. Jenglong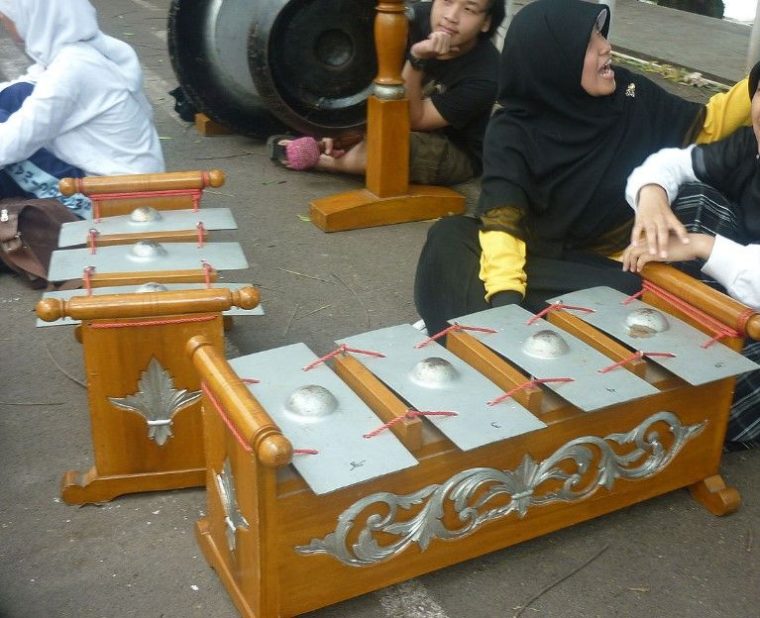 Jenglong yaitu salah satu alat musik tradisional yang bisa memberikan kerangka lagu dan nada dasar pada suatu pentas seni.
Alat musik jenglong terbuat dari bahan kayu dan logam besi, bisa juga kuningan yang disusun dan diikat memakai tali.
Cara memainkan alat musik tradisional jenglong ini yaitu dengan cara dipukul dengan alat pemukul khusus.
5. Jentreng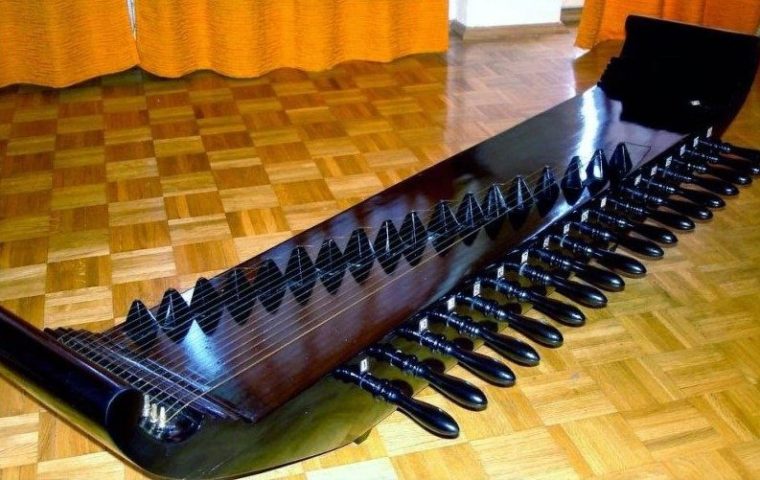 Mungkin yang gak pernah melihat alat musik tradisional jentreng, akan berfikir kalo itu adalah kecapi yang sama s=aja berasal dari Jawa Barat.
Tapi sebenarnya, jentreng berbeda jauh dengan jentreng. Karena, Jentreng cuma mempunyai 7 bagian senar dan ukuranya juga lebih kecil dari pada kecapi.
6. Celembung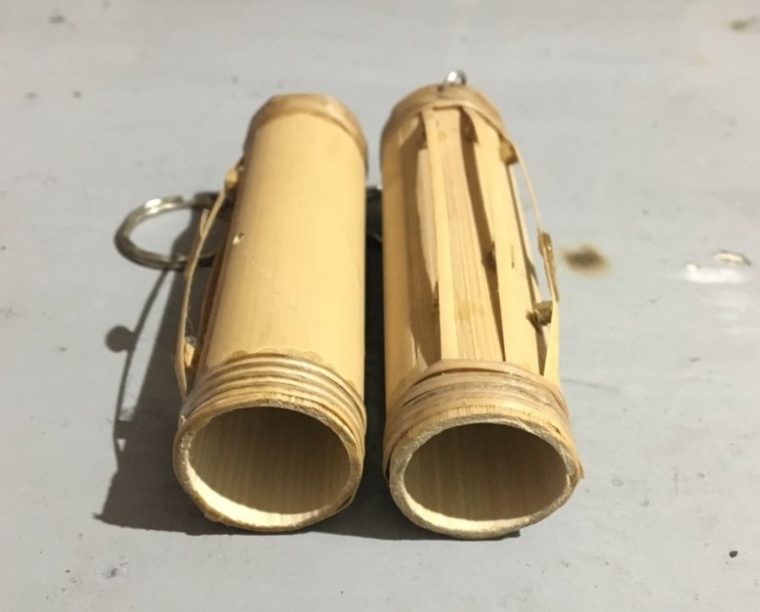 Celembung merupakan alat musik yang terbuat dari bahan bambu, yang memanfaatkan resonansi dalam ruas bambu buat menghasilkan suara yang merdu.
Cara memainkan celembung yaitu dengan cara dipukul dengan salah satu tangan dan tangan satunya mengatur nada suara dari badan celembung.
7. Calung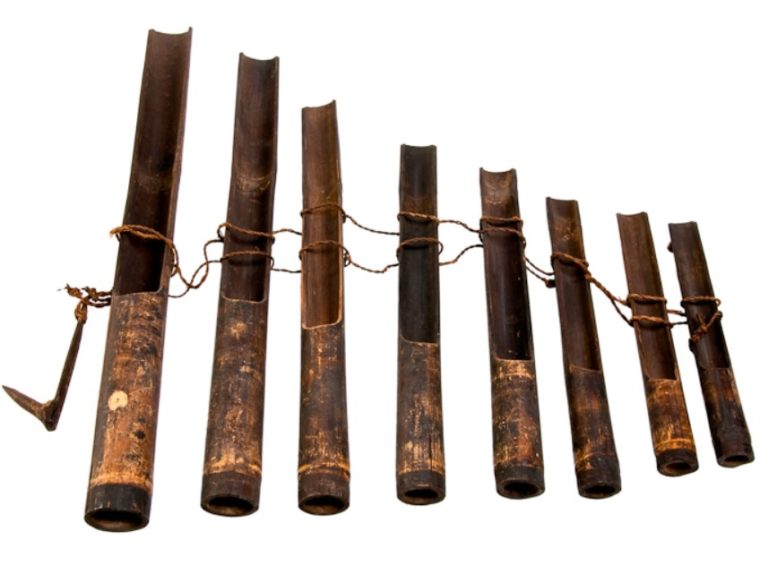 Salah satu alat musik tradisional dari Jawa Barat yang terbuat dari bambu juga adalah alat musik calung.
Cara memainkan alat musik calung ini yaitu dengan cara dipukul dengan alat pemukul khusus pada ruas bambu yang menghasilkan suara yang indah.
8. Suling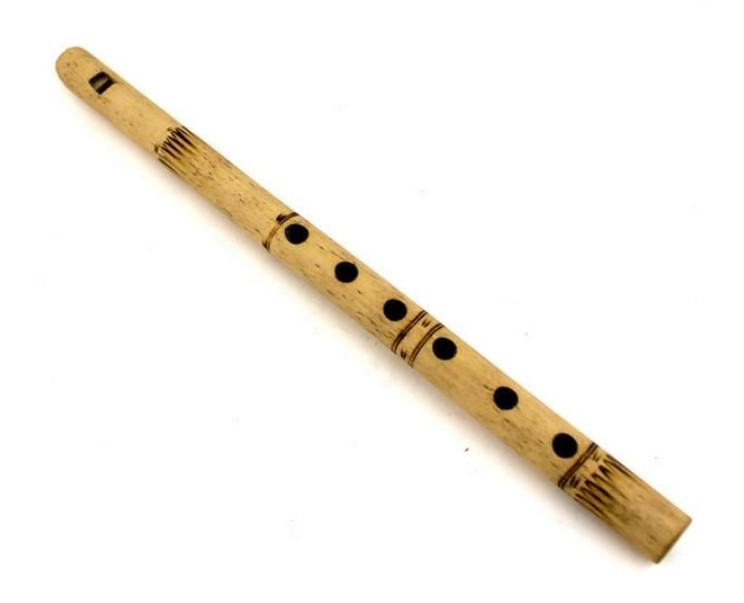 Suling merupakan alat musik tradisional dari Jawa Barat yang terbuat dari bambu dan udah banyak sekali diketahui oleh masyarakat Jawa Barat.
Pada saat ini, alat musik tradisional suling udah banyak dimodifikasi dan jadi salah satu alat musik yang lebih modern.
Dalam kebudayaan Sunda suling terbuat dari bahan bambu yang punya 4 sampai 6 lubang buat mengatur setiap nadanya dan dengan cara meniup buat memainkan alat musik tersebut.
9. Kecapi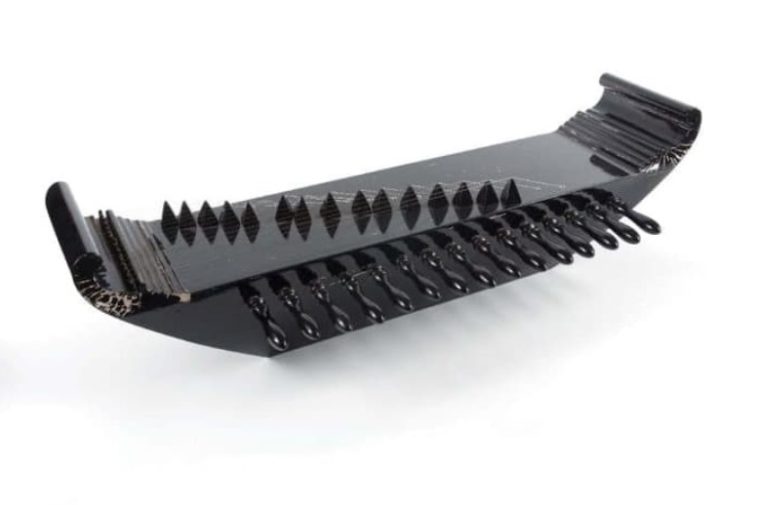 Kecapi merupakan salah satu jenis alat musik yang sering dipakai dalam sebuah instrumen musik.
Alat musik tradisional kecapi ini terbagi menjadi 2 jenis, yaitu kecapi anak (rincik) dan kecapi induk (indung).
Kecapi anak atau kecapi rincik ini dimainkan buat iringan musik sebagai jeda – jeda nada dengan frekuensi yang tinggi.

Sedangkan, kecapi induk atau kecapi indung mempunyai ukuran yang lebih besar dan mempunyai 18 dawai sampai 20 dawai.
Kecapi induk atau indung biasanya dipakai buat memimpin jalanya musik menentukan tempo sampai memberikan intro.
Cara memainkan alat musik tradisional kecapi ini adalah dengan cara dipetik.
10. Kendang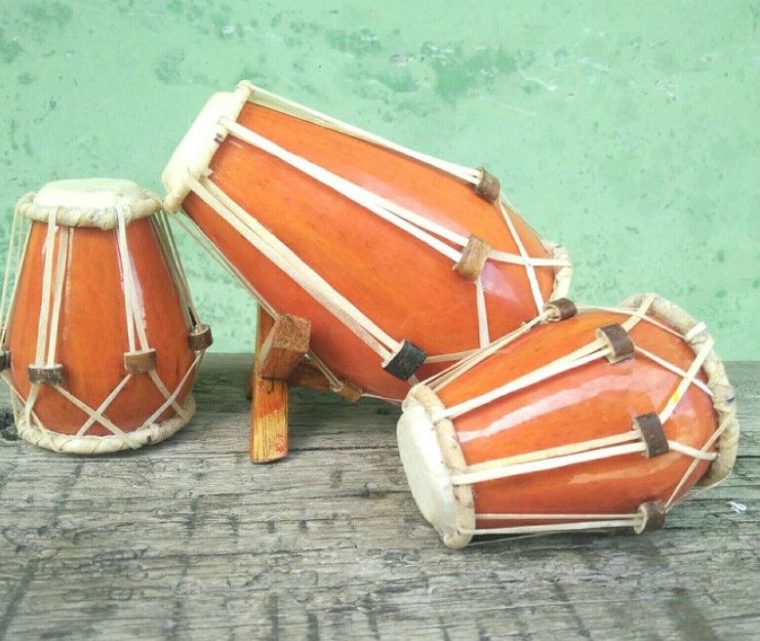 Alat musik kendang ini terbuat dari cempepak, kayu kelapa, atau kayu nangka yang dilapisi kuli hewan seperti kambing atau kerbau.
Kekuatan dan tempo pukulan jadi kunci yang sangat penting dalam suatu pementasan pentas saat memakai alat musik tradisional dari Jawa Barat ini.
Cara memainkan alat musik tradisional kendang atau gendang ini yaitu dengan cara dipukul atau disebut dengan ditepak.
11. Arumba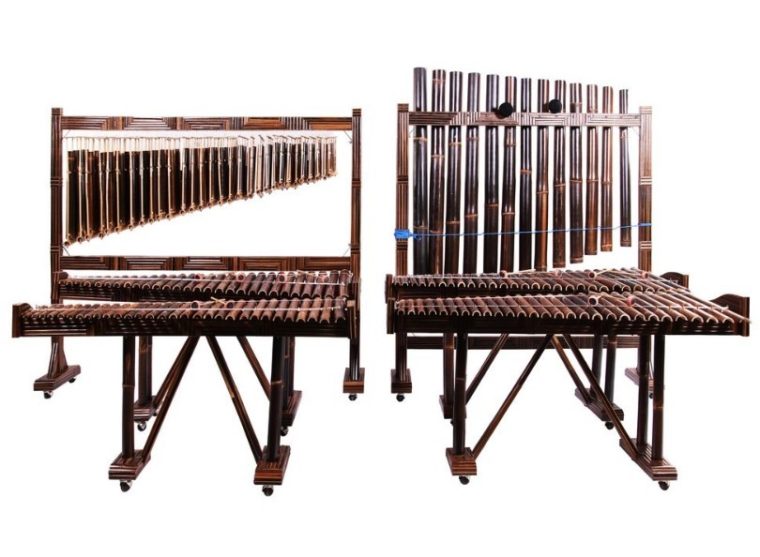 Arumba yaitu grup musik yang memakai berbagai alat musik berbahan dasar bambu yang pada akhirnya berkembang jadi sebuah musikal dan jenis musik tersendiri.
Yoes Roesadi dikenal sebagai awal pemimpin dari Grup Musik Arumba.
Tahun ke tahun, akhirnya nama Arumba dikenal sebagai kumpulan alat musik.
Pada awalnya alat musik tradisional Jawa Barat ini memakai pentatonis sebagai tangga nada yang dihasilkan. Tapi, saat ini Arumba memakai nada diatonis.
12. Tarawangsa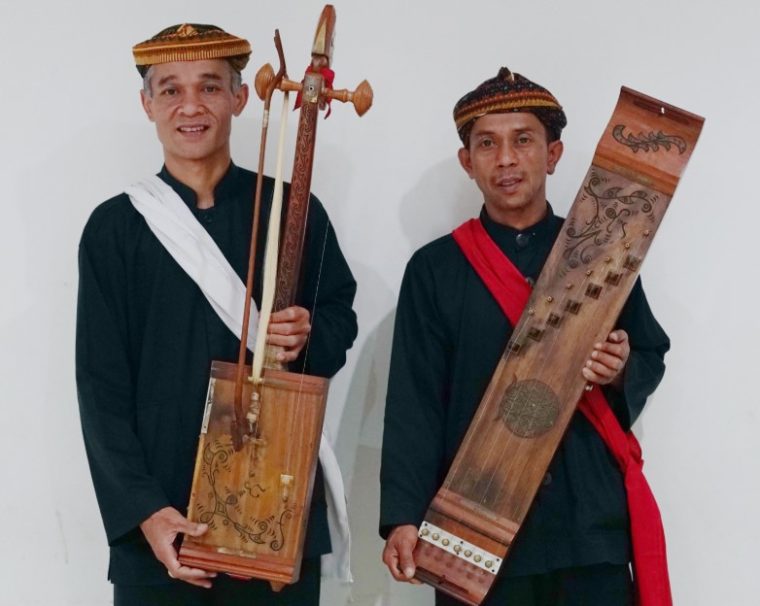 Tarawangsa sendiri biasanya lebih dikenal sebagai alat musik yang sering dimainkan dengan iringan alat musik sejenis kecapi atau sering juga disebut dengan jentreng.
Cara memainkan alat musik tradisional tarawangsa ini cukup mudah yaitu dengan cara digesek.
Alat musik tradisional tarawangsa ini mempunyai dua dawai, tapi cuma satu dawai aja yang bisa dibunyikan dengan cara digesek.
Lainnya, dawai tersebut dimainkan dengan cara dipetik dengan jari telunjuk supaya mudah dan mendapatkan suatu bunyi tertentu.
---
Cara Menjaga Alat Musik di Wilayah Jawa Barat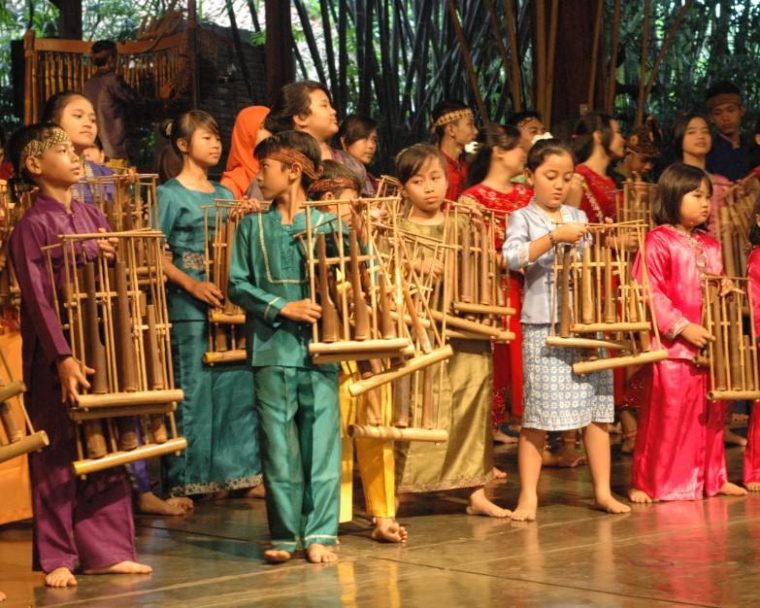 Buat menjaga dan melestarikan instrumen kesenian musik yang ada di propinsi Jawa Barat, maka perlu dilakukan beberapa langkah yang dinilai efektif.
Salah satunya menjadikannya sebagai destinasi wisata yang mengundang para wisatawan buat melihatnya, baik wisatawan domestik atau luar negeri.
Ada 2 manfaat uang akan dirasakan, pertama alat musik Jawa Barat akan terus lestari dibumi pertiwi.
Dimana setiap pengunjung yang datang ke Jawa Barat, pasti akan digelar pentunjukan seni musik dan semangat para seniman daerah Jawa Barat akan terus terjaga akibatnya.
Kedua, manfaat dalam hal ekonomi daerah yang bisa menambah pemasukan dan udah pasti banyak industri yang akan tergenjot dari sektor – sektor yang ada.
Kedua manfaat diatas bisa terealisasi kalo pihak pemerintah akan mengeluarkan kebijakan terkait hal tersebut, baik pemerintah pusat atau pemerintah propinsi, daerah, dan kabupaten.
Kemudian, harus mendapat dukungan yang penuh dari masyarakat lokal.