Masjid adalah salah satu arsitektur Islam yang mudah kita temui. Biasanya masjid memiliki bentuk yang khas berupa kubah di bagian atasnya. Lalu, adakah ciri dan contoh lain dari arsitektur islam?
Nah, untuk mengenali lebih jauh mengenai arsitektur islam, berikut ulasannya.
Pengertian Arsitektur Islam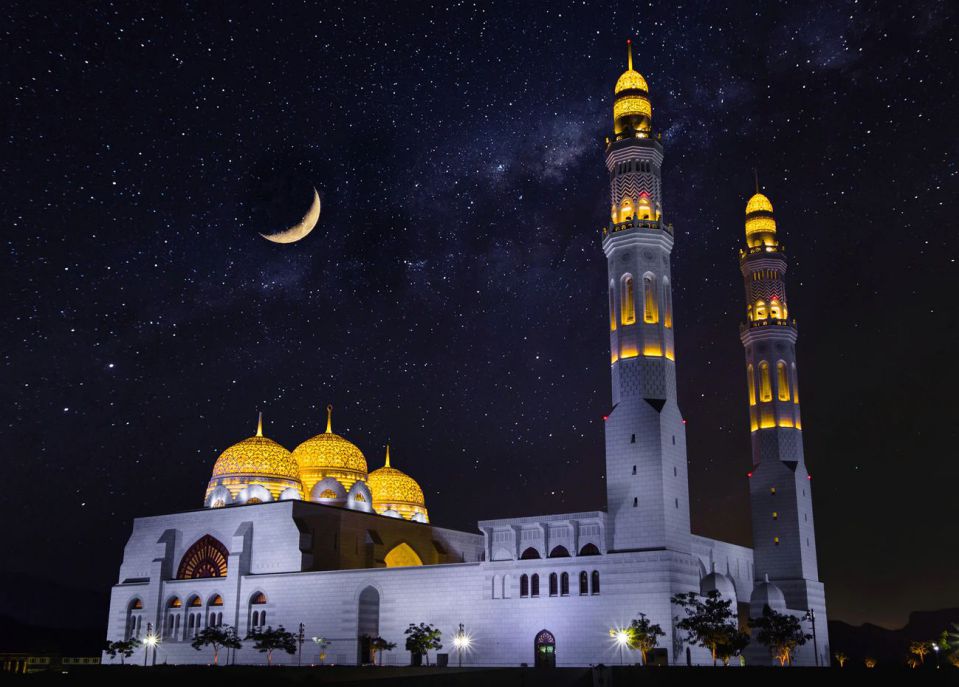 Arsitektur Islam dapat diartikan sebagai sebuah karya seni dalam bentuk bangunan. Dimana bangunan ini nantinya terpancar dari dua aspek yaitu aspek fisik dan metafisik.
Bangunan tersebut pula dibangun berdasarkan dengan konsep pemikiran Islam yang berasal dari berbagai sumber. Seperti sumber Al-Qur'an, sahabat, para ulama, Nabi, keluarga Nabi, maupun cendekiawan muslim.
Pada saat ini, arsitektur tersebut sudah berkembang dengan sangat luas. Perkembangan ini baik di bangunan sekuler maupun pada bangunan keagamaan yang ada.
Bukan hanya itu saja, dengan adanya arsitektur ini dapat membantu dalam membentuk peradaban Islam yang kaya. Dengan alasan karena bangunan tersebut memiliki pengaruh yang besar dalam perkembangan arsitektur agama Islam.
Teori Arsitektur Islam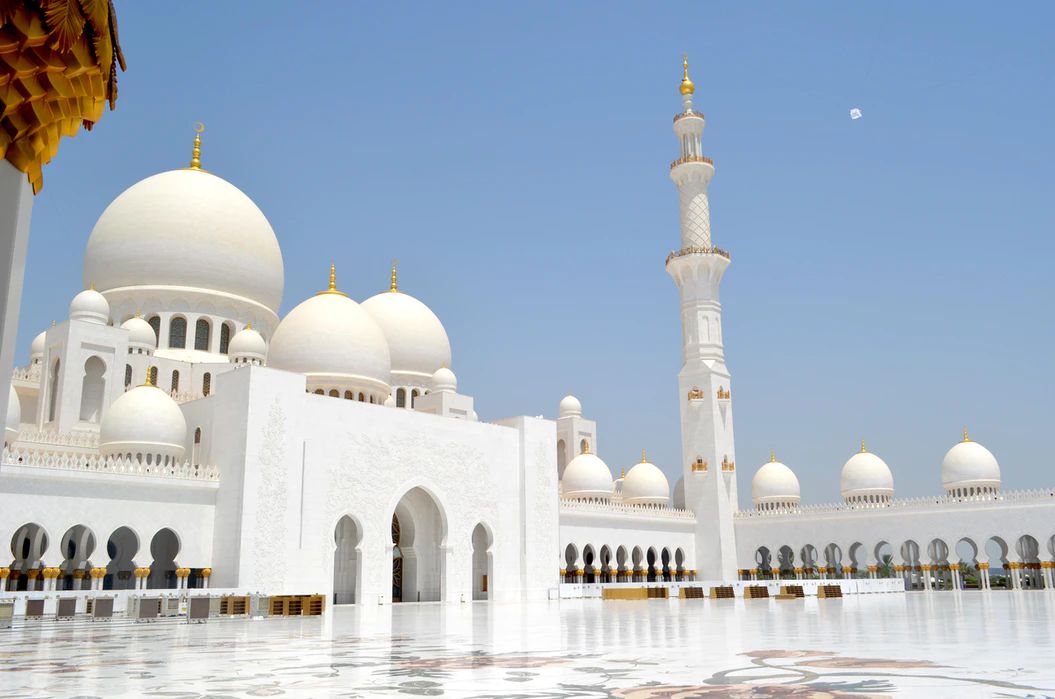 Adapun teori terkait dengan arsitektur Islam adalah menurut Aulia Yahya (2010) dan menurut Utaberta (2006). Menurut Aulia Yahya tahun 2010 menganggap bahwa arsitektur dapat dijadikan sebagai bidang keilmuan.
Bidang keilmuan tersebut juga harus berpijak dengan nilai-nilai Islam yang berasal dari Al-Qur'an. Hal tersebut dikarenakan Al-Qur'an dijadikan dasar dalam pengembangan bidang keilmuan.
Lain halnya dengan menurut Utaberta tahun 2006 yang menyatakan bahwa dalam melakukan pendekatan arsitektur harus melihat sistem nilai.
Sistem nilai yang dimaksud adalah sistem nilai yang ada dalam Islam dan nantinya akan diterapkan dalam perancangan bangunan. Maka dapat disimpulkan dari pengertian Utaberta dalam membentuk kerangka teori arsitektur Islam harus disertai pemahaman nilai.
Prinsip-Prinsip Arsitektur Islam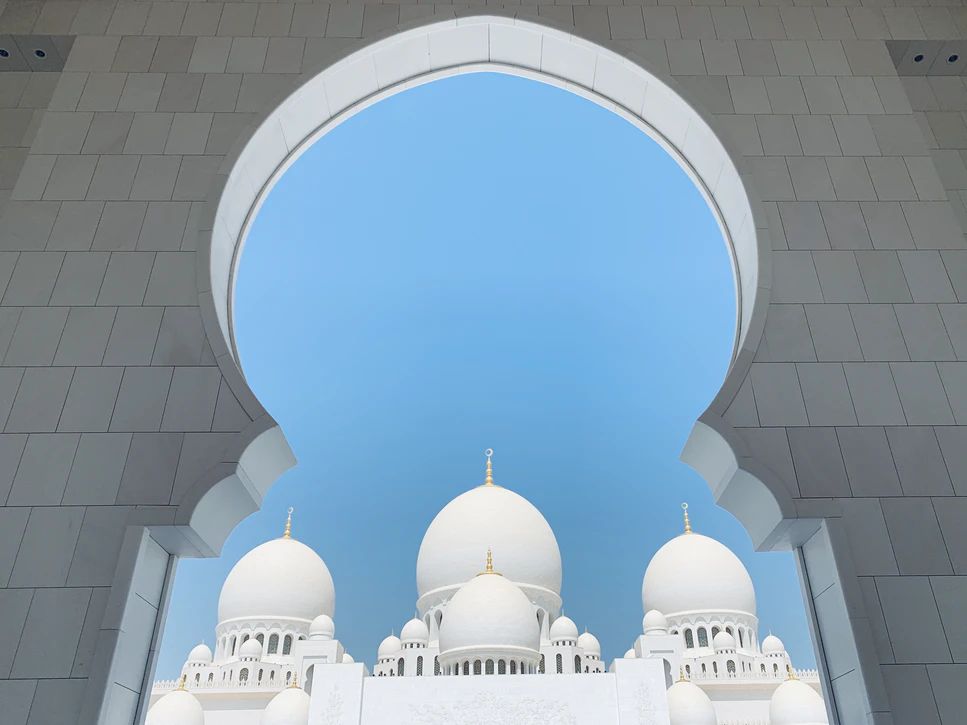 Adapun beberapa prinsip dari arsitektur Islam yang dapat diterapkan pada saat pembangunan.
Pertama adalah prinsip pengingatan kepada Tuhan yang memiliki makna bahwa umat Islam senantiasa mengingat Allah.
Kedua adalah prinsip pada ibadah dan juga perjuangan. Dimana prinsip ini memiliki makna bahwa kehidupan umat bukan hanya masalah ibadah saja namun disertai juga dengan aspek perjuangan.
Ketiga adalah prinsip terhadap pengingatan pada kehidupan setelah kematian, dimana prinsip ini sangat penting.
Keempat adalah prinsip peringatan akan kerendahan hati yang lebih mengutamakan akhlak terpuji.
Kelima ada prinsip pengingatan terhadap wakaf dan juga kesejahteraan publik. Dimana Islam selalu mengajar umatnya untuk berinteraksi dan tidak lupa saling tolong menolong.
Contoh Arsitektur Islam
Pembahasan sebelumnya membahas tentang pengertian, teori, dan juga prinsip dari arsitektur Islam. Nah selanjutnya apa saja contoh dari arsitektur tersebut yang sering kita jumpai.
1. Taj Mahal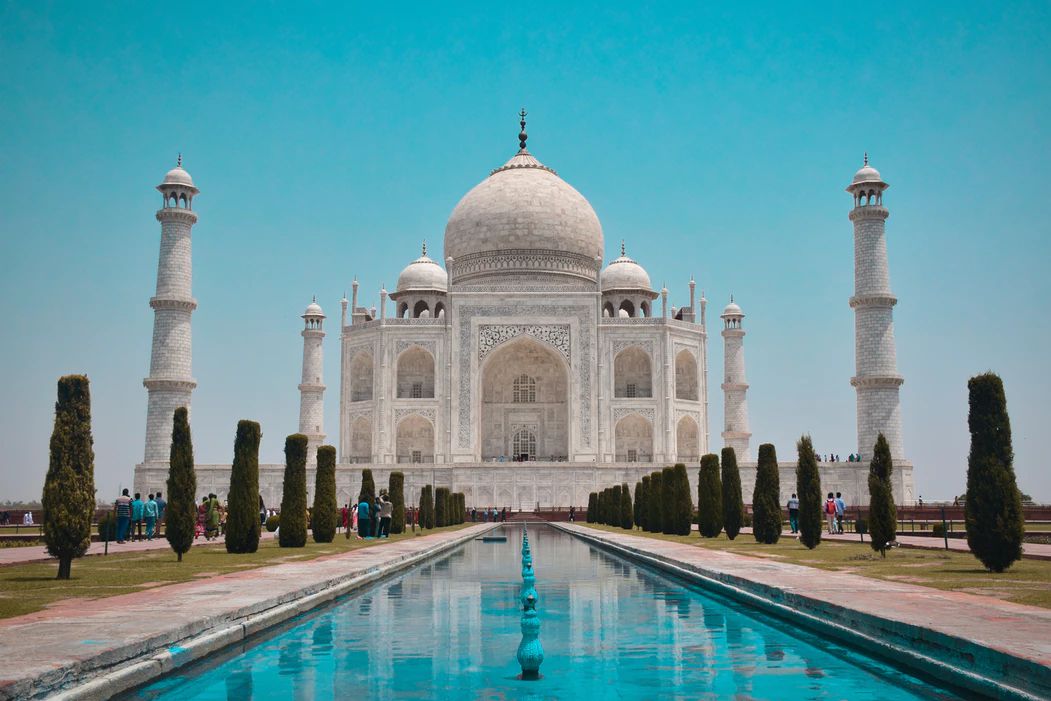 Taj Mahal merupakan sebuah bangunan yang sangat menakjubkan. Bangunan ini dapat ditemui jika jalan-jalan ke negara India.
Latar belakang pembuatan dari pembuatan Taj Mahal adalah seseorang yang ingin mengenang istri tercinta. Seseorang tersebut bernama Kaisar Mughal Shah Jahan yang merupakan pendiri dari bangunan ini.
Waktu yang dibutuhkan dalam membangun tempat peristirahatan terakhir istrinya adalah kurang lebih dari 23 tahun lamanya.
Selain itu, bangunan ini juga sudah dikenal oleh penduduk dunia sebagai karya dari arsitektur agama Islam. Bangunan ini dilapisi oleh marmer putih yang memiliki hiasan yang berpadu ornamen.
2. The Citadel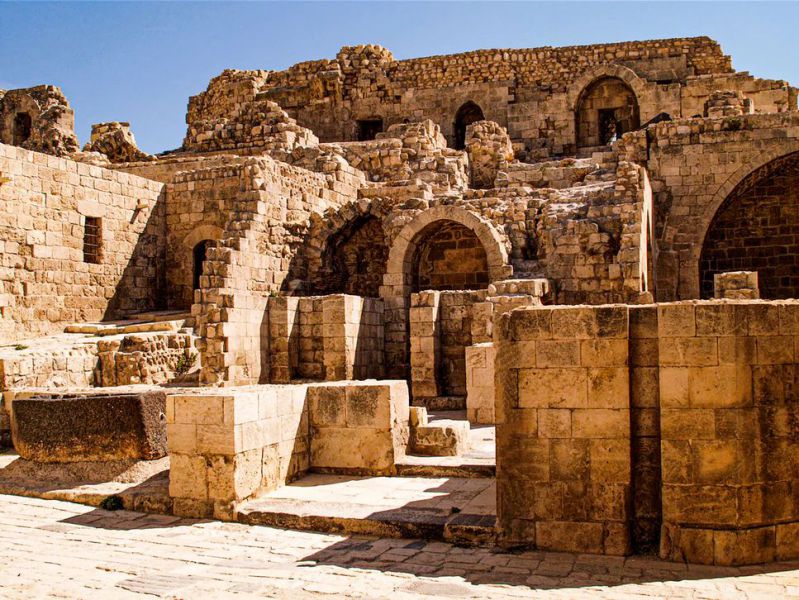 Ada pula benteng yang juga merupakan hasil karya dari arsitektur bertema Islam. Bangunan yang dimaksud adalah Benteng The Citadel yang berada di negeri Suriah.
Selain itu, arsitektur dari bangunan ini juga termasuk arsitektur militer terbaik yang ada di dunia. Tujuan dari rancangan arsitektur tersebut adalah untuk membangun sebuah benteng pertahanan.
Dengan alasan bahwa benteng tersebut nantinya akan sulit untuk ditembus oleh musuh yang datang.
Adapun contohnya dapat dilihat dari pintu masuk, dimana pintu masuk tersebut dibangun dari berbagai susunan batuan. Batuan tersebut termasuk batuan yang sangat kokoh dan kuat. Akan tetapi hingga saat ini sudah ada jembatan yang sudah runtuh.
3. Istana Montaza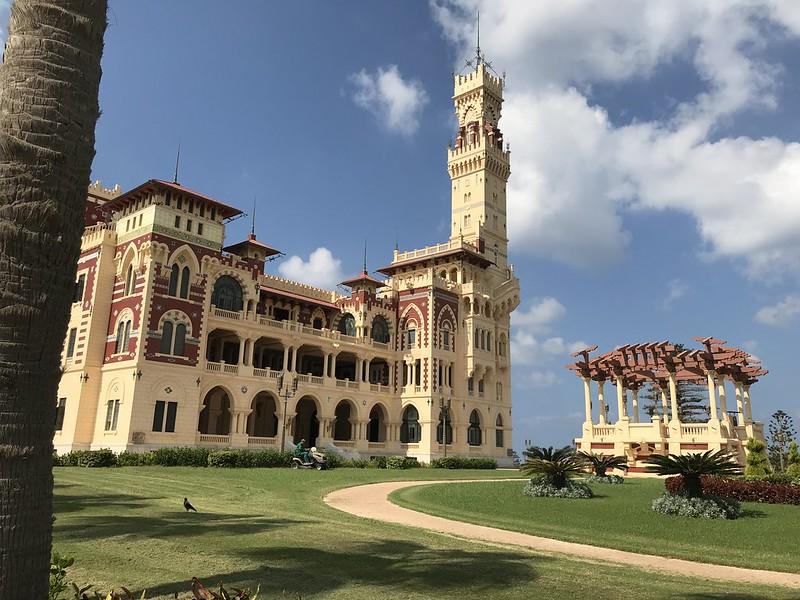 Sebuah negara yang ada di dunia juga memiliki istana yang sangat menakjubkan. Istana yang dimaksud bernama Istana Montaza dan berada di negara Mesir.
Bangunan yang satu ini dibangun sejak tahun 1932 yang dijadikan sebagai tempat peristirahatan. Peristirahatan pada saat terjadi musim panas yang dimiliki oleh seorang raja bernama Raja Faud I.
Menariknya, Istana Montaza ini tepat berada di daerah pesisir yaitu di pinggir laut Mediterania. Selain itu, arsitektur bertema Islam tersebut sangat mencolok dan nampak pada ukiran motif khas dari Turki.
Oleh karena itu, banyak wisatawan atau turis yang berdatangan ke istana untuk menikmati keindahan bagian dalam dan taman istana.
4. Benteng Agra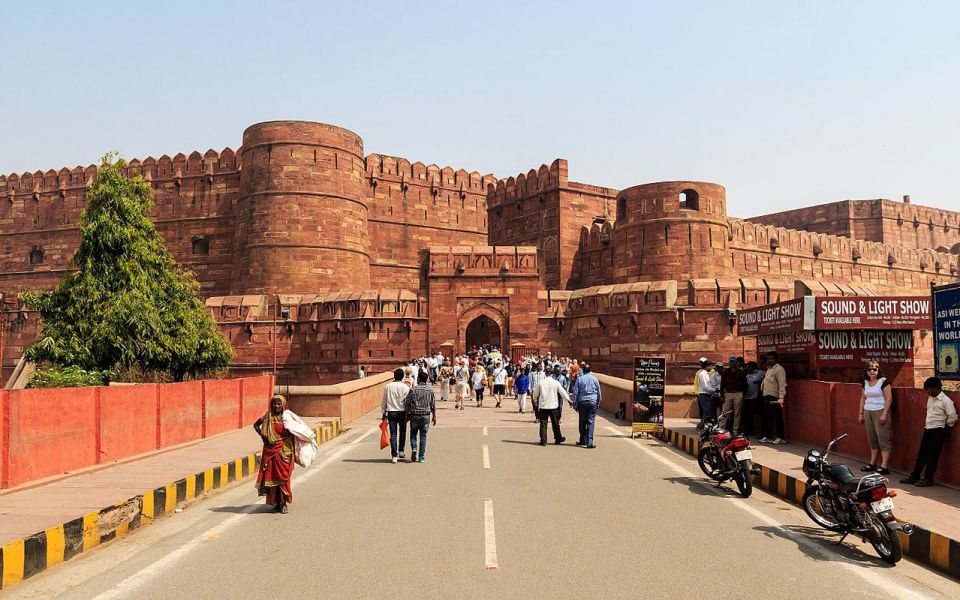 Negara India bukan hanya memiliki bangunan Taj Mahal yang sangat menakjubkan, akan tetapi ada juga benteng yang sering dikunjungi wisatawan.
Benteng yang dimaksud ini adalah Benteng Agra yang berlokasi tidak jauh dari bangunan Taj Mahal. Dimana jarak dari Taj Mahal hanya berkisar 2,5 kilometer saja.
Perlu juga diketahui bahwasanya Benteng Agra ini didirikan sejak zaman kekaisaran Abar. Benteng ini dijadikan sebagai salah satu bangunan pertahanan oleh kerajaan Mughal yang ada di India.
Adapun yang mendominasi dari bangunan ini adalah arsitektur bertema Islam yang memiliki warna terracotta. Bukan hanya itu saja, ada juga ukiran khas yang berwarna putih dijadikan sebagai karakter dari arsitektur.
5. Masjid Agung Samarra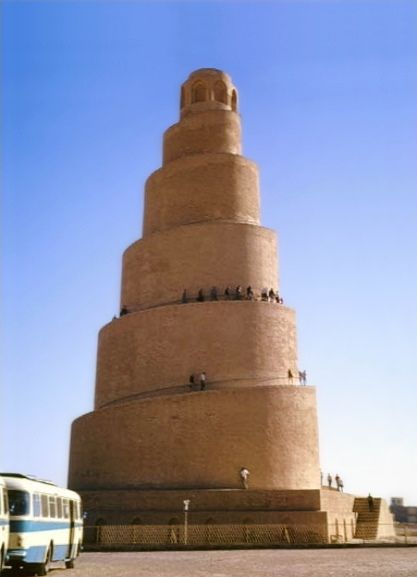 Tidak kalah juga dengan negara Irak yang memiliki masjid menakjubkan bernama Masjid Agung Samarra. Dimana masjid ini dibangun pada masa kerajaan Abbasid di tahun 850.
Masjid ini juga pernah mendapat peringkat sebagai masjid terbesar yang ada di dunia. Masalah luas dari masjid ini hampir 170.000 meter persegi.
Adapun eksterior dari masjid Agung Samarra sudah disusun dari batu merah. Batu merah tersebut dibuat dengan cara tradisional dan keramik nya memiliki nuansa biru kehijauan. Dari nuansa warna tersebut juga memenuhi bagian interior masjid.
Bukan hanya itu, ada juga minaret yang melingkar ke atas menjadi satu-satunya karakter yang sangat jelas terlihat dari masjid.
6. Istana Alhambra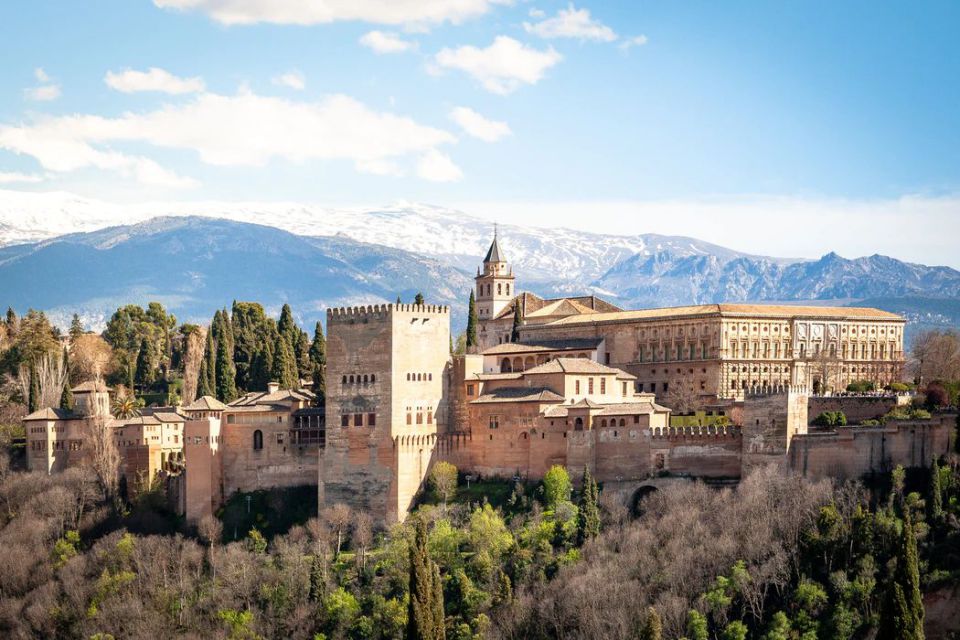 Salah satu istana yang dibangun atau didirikan oleh para pangeran-pangeran yang berasal dari kerajaan Nasrid.
Pembangunan istana ini pun berlangsung di abad ke 14 yang memiliki letak di ujung perbulan Kota Grata. Dengan adanya istana ini menandakan peradaban Islam di negara Spanyol pada waktu itu.
Akan tetapi pada saat ini, sebagian dari istana ini sudah hancur. Meskipun sebagian dari bagian istana sudah hancur namun karakter dari arsitektur bertema Islam masih sangat terlihat di beberapa bagian.
Bagian tersebut adalah bagian benteng, paviliun, dan juga dibagian desain taman yang ada di istana. Dimana sebagian besar sudah didominasi oleh ukiran muqarnas.
Itulah beberapa informasi yang berkaitan dengan arsitektur Islam yang ternyata sangat banyak contoh bangunannya di dunia. Bila kamu masih tertarik mengetahui perihal arsitektur lainnya, ada beberapa web yang bisa dijelajahi, salah satunya dekadeko.com. Semoga bermanfaat, ya!