UTBK (Ujian Tulis Berbasis Komputer) ini yang akan diselenggarakan lagi tahun 2021 menuntut kamu buat melakukan persiapan sebaik-baiknya.
Tryout UTBK bisa membantu kamu buat ngukur udah sejauh mana kesiapan kamu buat ikutan UTBK nanti. Selain itu, ikutan tryout juga bisa bikin kamu jadi terbiasa sama soal-soal UTBK nanti dan jadi gak kaget.
Ingin tahu? Berikut ini penjelasan lengkap mengenai Tryout UTBKnya. Simak Yak!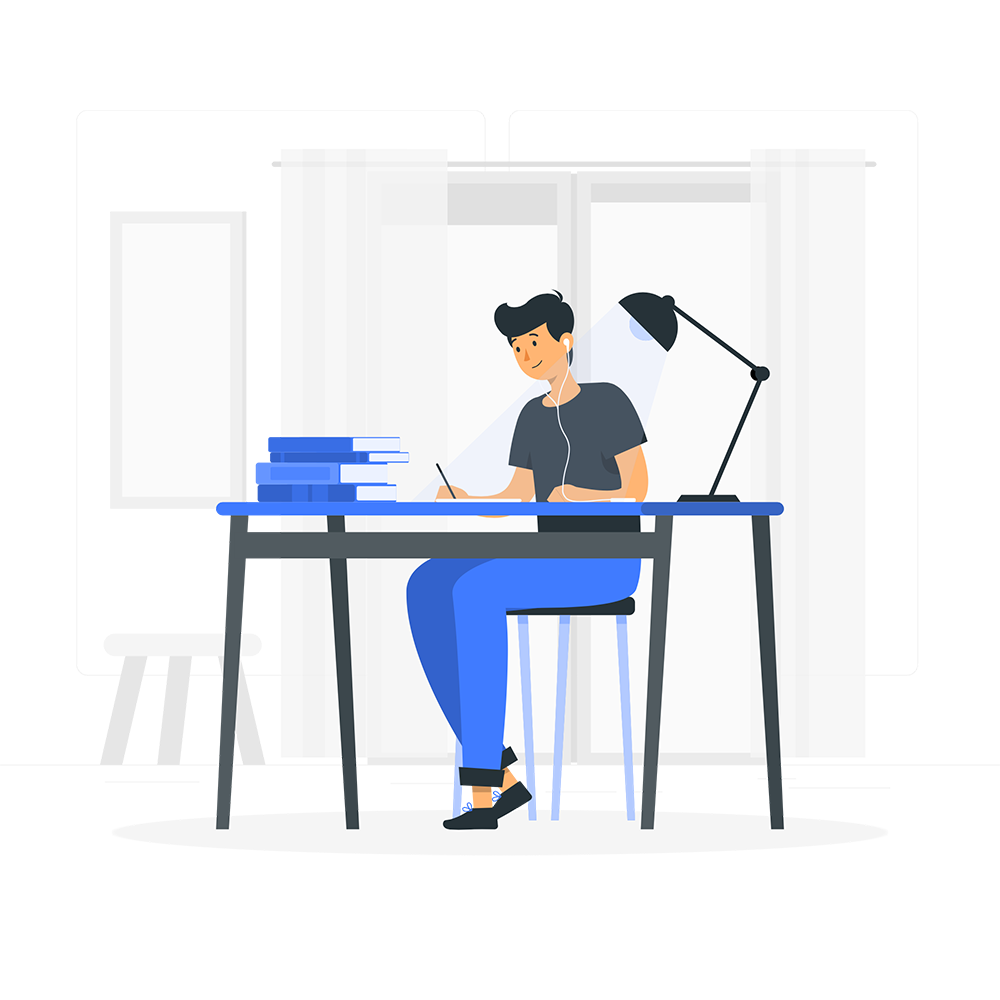 Kenapa Kamu Harus Tryout UTBK?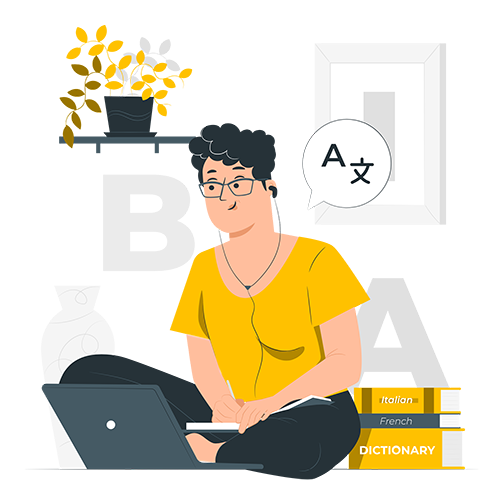 1. Melatih kemampuan
Dengan mengikuti Tryout UTBK, kamu akan mempunyai gambaran mana posisimu diantara para peserta tryout UTBK lainnya.
Karena, peserta Tryout UTBK gak sedikit dan tentunya mereka juga udah berusaha semaksimal mungkin, supaya bisa diterima di kampus-kampus impian mereka.
Disini, kamu juga bisa mengetahui kelebihan dan kelemahan kamu dalam mengerjakan soal Tryout UTBK. Hal tersebut sangat penting! Supaya, nantinya kamu bisa lebih siap aja dalam melaksanakan ujian UTBK.
---
2. Manajemen Waktu
Kebanyakan peserta tryout UTBK gak terbiasa dengan durasi pengerjaan soal yang diberikan, jadi tanpa disadari waktu berakhir begitu cepat.
Makanya, disini kamu harus pintar dalam menguasai trik manajemen waktu yang baik dalam mengerjakan soal tryout UTBK tersebut.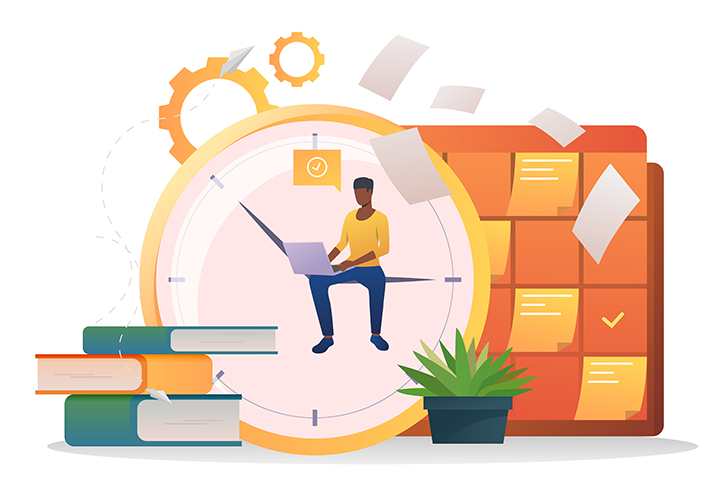 ---
3. Melatih Mental
Kalau kamu sementara ini merasa pesimis dan merasa gak yakin akan lulus, maka kamu perlu melatih mental kamu dengan mengikuti tryout UTBK.
Dengan begitu, kamu bisa mendapatkan bayangan seperti apa keadaan lapangan saat ujian UTBK berlangsung atau dilaksanakan.
Kamu bisa lebih siap secara mental dan gak akan merasa gugup saat mengerjakan soal saat ujian UTBK nantinya.
So, tryout UTBK pastinya akan membantu kamu dalam persoalan melatih mental ini.
---
4. Evaluasi Diri
Dengan mengikuti tryout UTBK ini, kamu bisa melihat seberapa seberapa besar kapasitas diri.
Dari hasil yang didapat sewaktu Try Out kan kita bisa tahu, mana yang perlu diperbaiki. Mana yang perlu dimaksimalkan.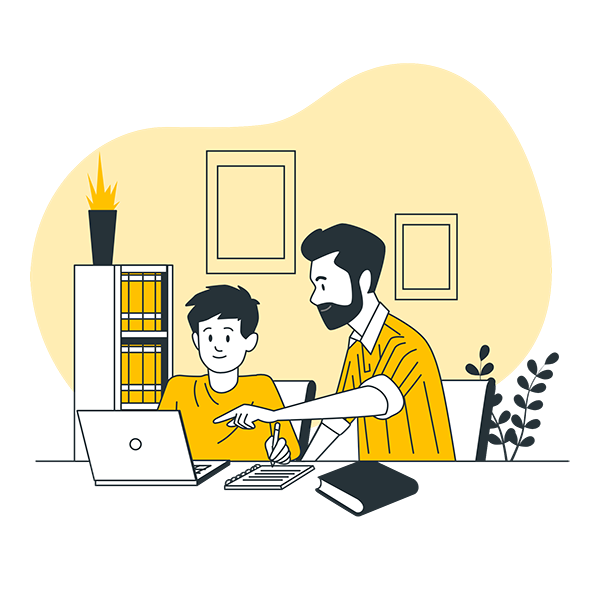 ---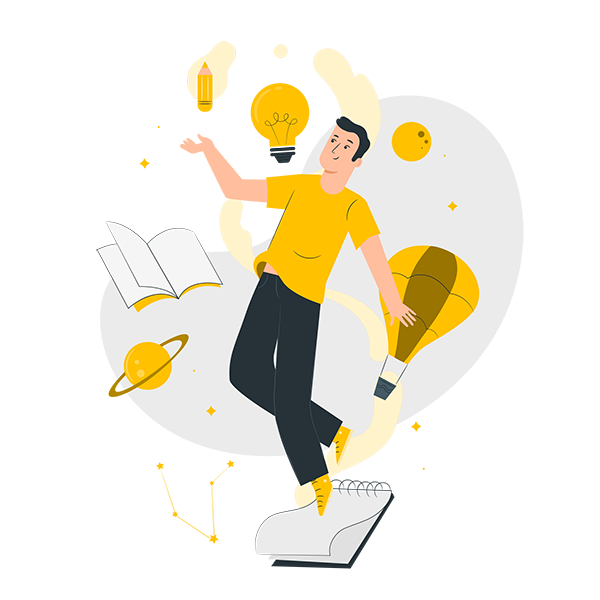 5. Melatih Daya Konsentrasi
Salah satu manfaat tryout yaitu buat melatih kemampuan diri dan menyiapkan strategi yang tepat buat mengerjakan soal nantinya.
Tryout juga akan melatih kamu buat beradaptasi mengerjakan soal-soal sulit dalam waktu yang terbatas.
Dengan begitu, saat kamu mengerjakan soal UTBK yang sebenarnya kamu udah terbiasa dan bisa mengerjakan dengan penuh konsentrasi.
Tips Try Out!
---
Buat suasana yang nyaman
Apabila kita merasa nyaman, maka tubuh akan menghasilkan hormon yang dapat membuat pikiran kita jernih dan pastinya memudahkan kita menyelesaikan suatu soal.
Jauhkan gadget yang tidak perlu atau hal-hal yang bisa mengganggu jalannya tryout.
Ini juga berguna sebagai simulasi UTBK sungguhan.
Don't cheat!
Meskipun ini hanya tryout, jangan sekali-kali membuka catatan saat tryout berlangsung. Berlatihlah jujur agar hasil tryout yang didapatkan adalah murni kemampuan kita.
Ingatlah fugsi tryout sendiri yaitu untuk melihat perkembangaan diri kita dalam menguasai suatu materi.
Buatlah grafik progress tryout
Grafik progress tryout ini dibuat per mata pelajaran agar memudahkan kita mengevaluasi mata pelajaran mana yang masih perlu dipelajari kembali.
Ikuti tryout secara berkala
Tryout secara berkala, misalnya satu bulan sekali, berguna untuk mengetahui sejauh mana kita menguasai suatu materi dan melatih kita untuk terbiasa mengerjakan soal dengan tingkat kesulitan tertentu.
Tidak hanya itu, tryout juga membantu kita untuk mengurangi rasa panik saat mengerjakan soal dengan waktu yang terbatas.
Tryout ini disebut main tryout atau tryout utama. Tryout ini dilakukan tiga kali. Tryout pertama dilakukan ketika kita sama sekali belum mempelajari materi UTBK. Ini bermanfaat untuk mengetahui topik apa yang kita sukai dan kurang sukai. Selain itu, tryout pertama ini membantu kita untuk mem-plot-kan topik-topik yang harus dipelajari terlebih dahulu.
Tryout kedua dilaksanakan ketika kita sudah memahami 50% dari topik yang kita pelajari. Tryout ini digunakan untuk membantu melihat progress belajar kita dan menjadi bahan evaluasi dalam menentukan topik mana yang masih perlu dipelajari kembali.
Tryout ketiga yaitu ketika kita telah memahami lebih dari 75% dari topik yang telah dipelajari. Ini bermanfaat untuk memantapkan diri dan melatih kita untuk terbiasa bertemu dengan soal-soal modifikasi dengan topik yang sama.
Fokus pada soal dengan materi yang sudah dipelajari
Selama tryout (kecuali tryout pertama), fokuslah pada topik-topik yang sudah dipelajari. Jangan tergoda untuk mengerjakan soal diluar topik karena ini akan menganggu konsentrasi kita dan memakan waktu pengerjaan yang lama.
Apabila kita ingin memperluas topik, maka tryout bukanlah waktu yang tepat. Perluaslah materi ketika kita sedang mengevaluasi hasil tryout kita
Apabila soal dengan topik yang kita sudah dipelajari belum memuaskan dan masih banyak yang salah, maka jangan menambah topik karena ini justru membuat kita kesulitan di tryout berikutnya dan cukup lakukan pendalaman materi pada topik-topik yang kita pelajari sebelumnya.
Tentukan apakah tryout mandiri atau tryout bersama lembaga tertentu
Perlu diingat, saat melakukan tryout mandiri, jangan sekali-kali memberikan toleransi waktu karena hal ini bisa mengelabui diri kita dan membuat diri kita tidak terbiasa dengan tantangan.
Apabila kita mengikuti tryout bersama lembaga tertentu, maka kita harus tau tingkat kredibelitas soal tersebut.
Salah satu lembaga yang paling kami rekomendasiin ialah Edukasystem.com. EdukaPTN ini emiliki ratusan ribu soal yang kredibel
Yuk Ikuti Try Out Bareng EdukaPTN!
Cara Daftar Try Out EdukaPTN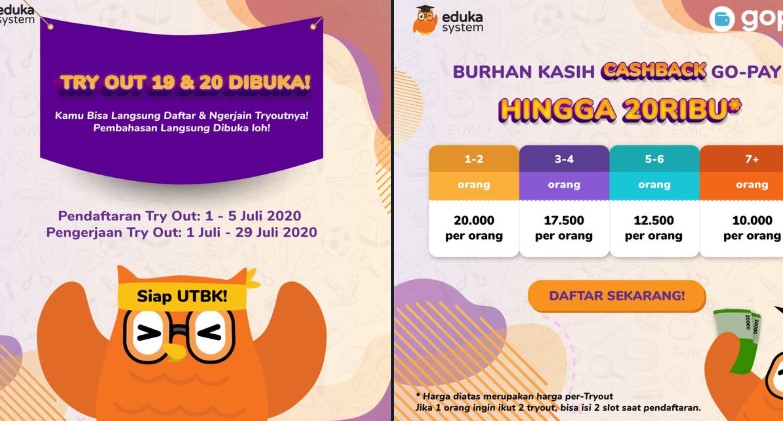 Sebelum daftar, kamu harus cek dulu jadwal try outnya edukaPTN. Pantengin sosial media EdukaPTN di

Gimana sih, cara daftar tryout UTBK bareng EdukaPTN? Ingin tahu? Nih caranya, simak yuk:
Kemudian, kamu coba klik "Daftar TO", lalu pilih TO UTBK
Selanjutnya, kamu lakukan pembayaran (perwakilan aja)
Setelah pembayaran berhasil, daftarkan teman-teman kamu ke event tryout terbaru edukaPTN
---
Keunggulan Try Out di Eduka!
Soal try out berkualitas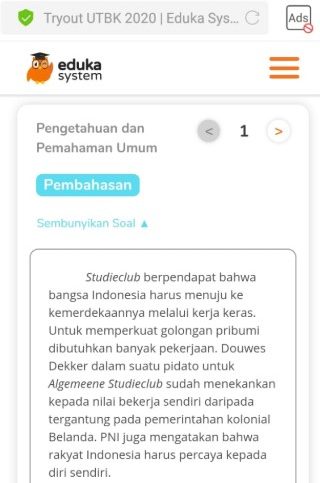 Soal di eduka bener-bener berkualitas.
Bahkan banyak yang bilang kalau soal di eduka bisa lebih sulit dibandingkan lembaga try out lain.
Menantang banget!
Pembahasan mudah dipahami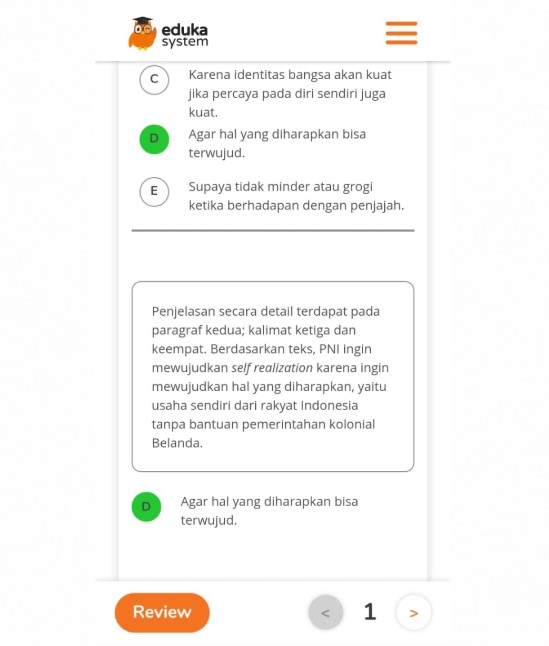 Pembahasan soal juga mudah dipahami. Kamu akan dapat pembahasan tersebut setelah event try out selesai.
Kalau versi gratis, kamu cuman bisa lihat pembahasan di webnya aja. Kalau berbayar, pembahasan bisa kamu akses kapanpun via email!
Ada pembobotan soal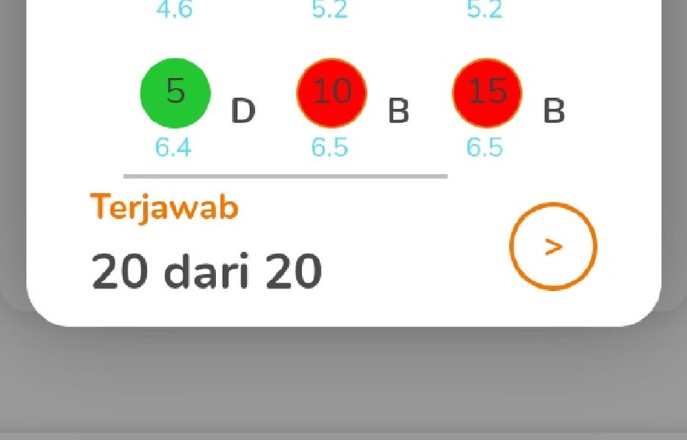 Cuman di eduka, sistem penilaian menggunakan sistem IRT.
IRT itu sistem dimana score/bobot tiap soal bergantung kondisi ujian itu sendiri. Misal soal A itu dijawab benar oleh mayoritas peserta TO Eduka, maka bobotnya akan jadi kecil.
Sedangkan, kalau soal B itu yang jawab benar sedikit dibanding peserta lainnya, maka soal itu bobotnya jadi besar.
Dengan peserta tryout edukaPTN yang sampai 100rb, IRT di eduka akan semakin akurat!
Punya real-time tracking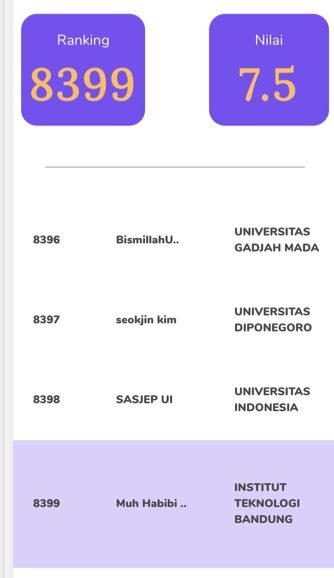 Berapa nilai dan rankingmu?
Kamu bisa tracking juga peringkat temenmu yang lain berdasarkan nama dan kampus.
fitur statistik nilai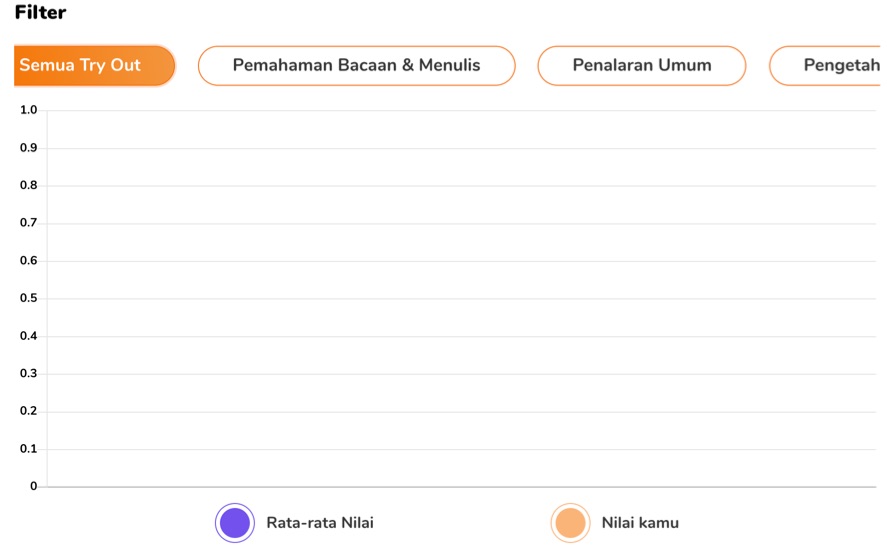 Fitur penting banget nih, biar tau progress try out mu gimana. Dengan adanya ini kamu bisa mengevaluasi mana aja pemahaman yang perlu kamu perbaiki maupun maksimalkan.
Try Out di EdukaPTN beneran Worth it!